Your Stories
Posted on July 13th, 2007 by Alison
ADD A COMMENT »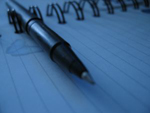 New to my website is a collection of Your Stories, experiences of diagnosis and recovery told first-hand by you!
I have heard a lot of amazing stories about people who were able to turn their health around with a change in diet. I think that these testimonials can be the most convincing evidence of how food can be the culprit in a host of health problems. Most of the stories I hear are about cutting out gluten, probably because that is what I talk and write about, but also because I think it results in the most dramatic changes.
A diagnosis of celiac disease, gluten intolerance or food sensitivities can occur at any age and in a variety of ways. I hope that you will consider sharing your story to help others in their diagnosis and recovery. If so, please email me at alison@surefoodsliving.com. Let me know whether or not to use your real name. I'm looking forward to hearing from you!