Back to school tips for gluten-free and food allergy kids
Posted on July 28th, 2009 by Alison
Read 7 Comments - Add Your Own »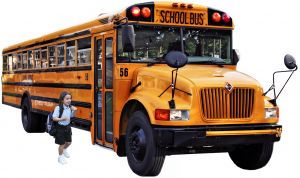 Whether your child is gluten-free, nut-allergic or has other food allergies or intolerance, it's not too early to begin preparing for the start of school or daycare. My own "baby" is starting kindergarten this fall and there are lots of things on my allergy to-do list! Feel free to add your thoughts in the comments.
Here's what you can do now:
If your child has an Epi-Pen, check the expiration dates. Get prescriptions for new ones if yours have expired.
Get all the medical information you need from your allergist or pediatrician. Don't wait until the last minute rush when your doctor will be too busy.
Set up a meeting with the school and/or teacher to discuss your child's allergies. Here are some items you will want to discuss:

What training does the staff have for working with a child with food allergies?
What policies are in the place at the school regarding food allergies?
What policies are in the place in the classroom regarding food allergies?
Who provides snacks and lunch?
What are the snack and lunchtime procedures?
How will your child be protected from coming into contact with or eating other children's food?
What is the food policy about special events in the classroom? How will you handle birthday parties or class prizes? You will probably want to set up a snack box — a  container with special treats that are safe for your child. Also ask if there is a freezer where you could keep a container of frosted cupcakes or other baked goods that could be microwaved at the last minute. Remember to boldly label everything!
How will substitute teachers be notified of your child's allergy or intolerance? You may want to provide the teacher many copies of a pre-written notice so that he/she doesn't have to do it or forget. Here is an example letter for a child with celiac disease: Letter to Substitute Teacher
What is the food rule on the bus? Is the bus driver prepared in case of emergency?

Provide the teacher with a list of safe and unsafe school supplies. You can find this information here: Gluten-free art supplies for school and Potential food allergens in preschool and school activities.
Discuss food allergies with your child… again. There are some great books that really help your child understand it better. Some I recommend:
Read up on the topic of kids and food allergies yourself. Here are some other books that are great for parents or caregivers of allergic or gluten-free children:
One final tip: the easier you make it for the school, teachers and other parents, the more cooperative everyone will be!