Thank you for your support in the Food Allergy Walk!
Posted on September 17th, 2009 by Alison
Read 2 Comments - Add Your Own »
The Food Allergy Walk in San Francisco was a success! About 500 people walked in Golden Gate Park in the sprinkling rain to raise awareness and to raise money for FAAN. Overall the event so far has raised about $65,000, with Team Sure Foods Living raising over $3,500!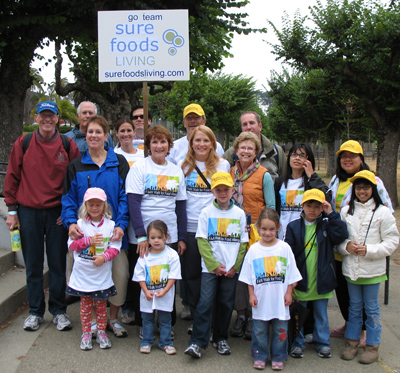 Hooray for the Team Sure Foods Living walkers!
The Carlson/Staples family: Mike, Heather Staples, Annika & Ryan,
grandparents:
Charlene & David Staples and Diane & Ted Sullivan
The Jang family:
Claudia, Patricia, Caitlin, & Christopher
My family:
Todd, Alison, Maxine & Annie,
grandparents:
Mike and Lynn Davis
It was a beautiful walk despite the rain, and it was great to talk with other parents of allergic children and for the kids to meet other kids with food allergies.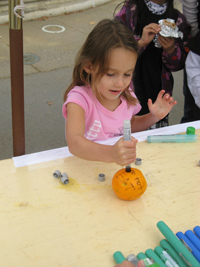 This year we all got to practice using the EpiPen on an orange. My daughter (5 years old) was scared at first, but then wanted to do it again, all by herself. She felt a lot better about the whole thing after that!
I would like to thank everyone who walked or donated. If you forgot, you can still donate… or there is always next year.
Thank you for the donations to Team Sure Foods Living!
Appache Partners, Inc
Suzanne Adams
Darlene Bath
Betsy & Jude
Martha Clark
Patti Clark
Mike & Lynn Davis
The Ellingsons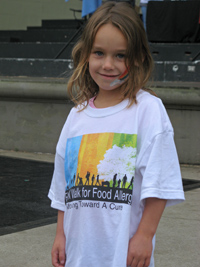 Saaed Fattahi
Karen Gould
Robert & Alexandra Graham
The Greenberg Family
Dale & Allen Gummer
Claudia Jang
Jessica, Ernesto, Pilar & Camila
Amber Johnson
Janine Jung
The Hellier Family
Cindy Kok Hinman
Brad & Leslie Lagomarsino
Vera Leo
Richard Lim
Butch & Judy Little
Judy & Rick Markoff
Bill & Anita Markoff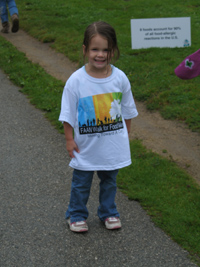 Dan & Meredith Meade
The Meindl Family
Don & Linda Miller
T & Leslie Miller
The O'Connors
Kelley O'Connor
Gail Prince and Company
Mary-Louise Reinking
Alan Robb DDS
Steve Rogers
Kim & Dave Schroeder
Alverda Scriven
Lynda & Peter Shea
Olga Storms
Charlene & David Staples
Heather Staples
Todd & Alison St. Sure
Diane & Ted Sullivan
Wendell Thomas
Larry Warner
Joan Wilde
Dina Wong
Wright Contracting Inc.
Jacqueline Zwick
SEE YOU NEXT YEAR!