Single cupcake holders that work!
Posted on October 20th, 2009 by Alison
Read 7 Comments - Add Your Own »
If you have a gluten-free child or a child with food allergies, you are no stranger to packing his or her "special" cupcake to bring to a birthday party. The challenge is how to send one cupcake and not smush it! I have found the answer my friends… Go Go Cupcake Holders!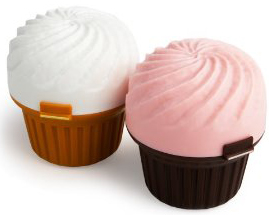 These cupcake holders are awesome! Not only are they cute, but they really hold the cupcake in place with a perfectly tight fitting bottom and a spike in the top so the frosting doesn't get smashed. Stick it in a backpack or hand it to your kid to take to the party (just make sure the latch is completely closed).
Here is a picture from the last time I used them: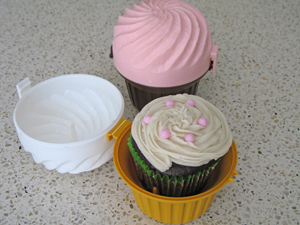 The best part is that they are cheap: $6.99 for 2 on Amazon!