Sign your child up for gluten-free camp this summer
Posted on January 25th, 2010 by Alison
Read 2 Comments - Add Your Own »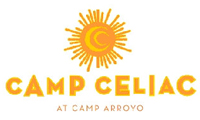 Registration begins February 1st for Camp Celiac, a gluten-free camp for kids with celiac disease, ages 9 to 17. The camp will run from July 25-30, 2010. The goal of the camp, located in northern California, is to provide children restricted to a gluten-free diet with an opportunity to relax and have fun with kids their age, without having to worry about social acceptance or what foods they can eat.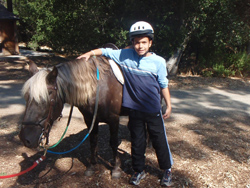 My cousin's son Reed who was 13 years old when he attended the camp last summer, has been gluten-free and dairy-free since age 7. He has been to the camp two times and looks forward to going again. He sat down with me after the camp last summer and told me all about it in an interview:
What were your favorite things about the camp?
The ropes course, the lake and the gluten-free dairy-free grilled cheese sandwiches!
Did you worry about food while you were there?


I worried a little that the food would be gone, but not about the gluten.
Was the food good?
Really good.
What were your favorite foods?
Pizza, breakfast — bacon, eggs, pancakes (they had a different tray for the dairy-free ones), and of course the grilled cheese sandwiches. The desserts were really good. My favorite was ice cream in a chocolate cone.
What about snacks?
There was a snack basket with individually wrapped samples whenever you wanted. There was also a snow cone machine!
Did you know any of the kids?
I got to see my friends from last year.
Do you want to go to the camp again?
I want to go every year and then when I am old enough, be a counselor at the camp.
So there you have it — a big endorsement from Reed!
To find out more about Camp Celiac, view photos from the camp, and register, visit the Camp Celiac website.