GIG of Marin February Meeting: Gluten and the Brain
Posted on January 16th, 2011 by Alison
Read 3 Comments - Add Your Own »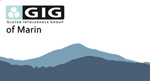 Our next meeting of the Gluten Intolerance Group of Marin will take place on Tuesday, February 8th at 7:00pm.
We are very excited to bring you a guest speaker from the medical community: Julie Griffith, MD. Dr. Griffith is a neurologist specializing in learning and behavior disorders including autism, gut/brain/immune dysfunction, and neuropsychiatry. In her San Rafael practice, the Neurology Health Center, she treats both children and adults.
Dr. Griffith will speak on How Gluten Can Affect the Brain: From Seizures and Headaches to Anxiety and Inattention. Though celiac disease and gluten sensitivity are most commonly associated with gastrointestinal symptoms, brain dysfunction can be the primary, or even the only, manifestation of intolerance to gluten.
An internationally recognized expert in
neurobiology, Dr. Griffith completed a pediatric residency at UCSF, a neurology residency at Harvard and a behavioral neurology fellowship at Harvard Children's Hospital.
Please come to this important meeting with Dr. Griffith and bring your friends!
Whether you have celiac disease, gluten sensitivity, or are learning more about gluten free living for yourself, family or friends, we welcome you to the GIG of Marin. New members, friends, and loved ones are always welcome.
As always, we request that you RSVP to this event by emailing us at: glutenfreemarin@yahoo.com or on our Facebook page
The Gluten Intolerance Group of Marin will meet:
Tuesday, February 8th

7:00 to 9:00pm

Community Room at Corte Madera Town Center (upstairs at PF Chang's end) 770 Tamalpais Dr. Suite 201, Corte Madera, CA, 94925
We look forward to seeing you!