Raising awareness about food allergies at school
Posted on January 10th, 2011 by Alison
Read 10 Comments - Add Your Own »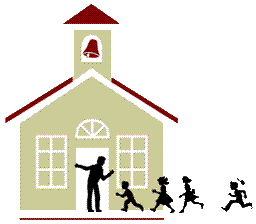 I recently encouraged my daughter's elementary school to put a food allergy program in place after the peanut butter incident. The principal liked my proposed ideas and I was able to address the entire school in an assembly on food allergies. It was well-received. In fact, my daughter told me today that whenever her classmates are eating something she is allergic to, they warn her: "Be careful, I've got peanut butter today." These are first graders — it warms my heart! I have definitely sensed a heightened awareness since the assembly. I am working on the rest of the program which will be put to use at the beginning of the next school year. It is inspired by the ideas put out by The Food Allergy and Anaphylaxis Network (FAAN), but with my own twist and with a more age-appropriate message for elementary school kids.
Any program that raises awareness at school is greatly needed. I have not advocated for a peanut or nut free school, and although it would make for a safer environment for my daughter at school, she is still going to encounter danger at the playground, parties, and friends' houses. I believe that awareness is the key to keeping our kids safe, and that schools should have some program in place to manage food allergies.
According to the journal Pediatrics, food allergy is estimated to affect approximately 1 in 25 school-aged children. According to a publication put out by FAAN, a study found that 4 out of 6 fatal and near-fatal food allergy reactions occurred at school, and were associated with significant delays in administering epinephrine (the treatment for an anaphylactic food reaction). Again, it is important for schools to have a plan in place before a reaction happens.
A new law will help schools with the management of food allergies in schools. The Food Allergy and Anaphylaxis Management Act (FAAMA) was signed into law by President Obama on January 4, 2011.
The bill will:
require the U.S. Secretary of Health and Human Services to develop and make available to schools a voluntary policy to manage the risk of food allergy and anaphylaxis in schools
provide for school-based food allergy management incentive grants to support implementation of food allergy management guidelines in public schools
Thank you to FAAN for its efforts in creating this law and getting it passed!
If you readers have done something to raise awareness about food allergies, let us know in the comments!