Gluten Intolerance Group of Marin April 2011 Meeting
Posted on March 17th, 2011 by Alison
ADD A COMMENT »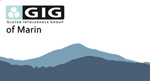 Our next meeting of the Gluten Intolerance Group of Marin will take place on Monday, April 11th at 7:00pm.
An astounding 97% of people in the U.S. with Celiac disease are undiagnosed, according to a breakthrough 2003 study by Alessio Fasano, MD. Though awareness of Celiac has increased dramatically since that study was conducted, confirming a diagnosis of Celiac remains hugely problematic and confusing due to a high rate of negative test results even when the disease is actually present. The intestinal biopsy, long considered the "gold standard" to confirm a diagnosis of Celiac, has recently been questioned as a reliable and conclusive test. And though new research is expanding our understanding of gluten sensitivity and the many body systems beyond the gut that can be adversely affected by gluten, lab tests to confirm Non-Celiac Gluten Intolerance have not been reliable.
Sheila Wagner, certified nutritionist and physical therapist, will present the latest information about testing for intolerance to gluten–including recently introduced new testing options that offer expanded possibilities for improved accuracy.
The lecture will aim to clarify the answers to these commonly asked questions:
Why do the standard lab tests produce so many negative results in individuals who know they are symptomatic to gluten?
Why do some people continue to suffer with symptoms even though they follow a strict gluten free diet?
Does someone who tests positive for intolerance to gluten but has no gastrointestinal symptoms have a less severe form of gluten intolerance?
With the testing for gluten intolerance being so confusing to date, what could be the real prevalence of gluten intolerance (including Celiac) in the US?
In addition to Sheila's talk about testing, Alison St. Sure will offer Q & A about living a gluten free life. And, as always, we will have samples and a raffle.
Whether you have celiac disease, gluten sensitivity, or are learning more about gluten free living for yourself, family or friends, we welcome you to the GIG of Marin. New members, friends, and loved ones are always welcome.
As always, we request that you RSVP to this event by emailing us at: glutenfreemarin@yahoo.com or on our Facebook page
The Gluten Intolerance Group of Marin will meet:
Monday, April 11th

7:00 to 9:00pm

Community Room at Corte Madera Town Center (upstairs at PF Chang's end) 770 Tamalpais Dr. Suite 201, Corte Madera, CA, 94925
We look forward to seeing you!