Rudi's BBQ in northern California May 21st
Posted on May 17th, 2011 by Alison
ADD A COMMENT »
Come out for some free gluten-free BBQ sponsored by Rudi's Gluten-Free Bakery! The Rudi's van will be parked at Town Park in Corte Madera, CA on May 21st from 11am to 5pm and will be serving their new gluten-free hamburger and hot dog buns as part of their Buns on the Run tour.
Bring the family to enjoy the food, socialize and play! RSVP to ahanifin@rudisbakery.com (Rsvps are not necessary, but it helps them know how much food to have on hand.)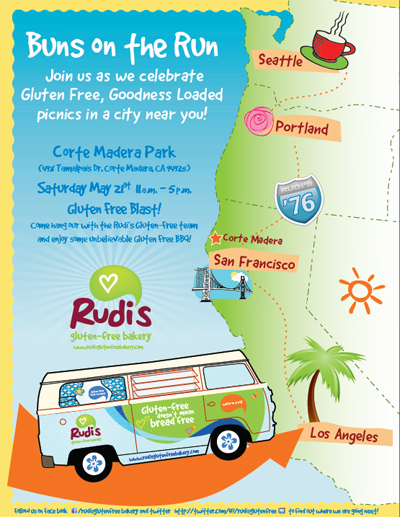 For other Rudi's tour dates and locations, visit their Facebook page.