Sensitive Sweets Bakery caters to food allergies
Posted on July 26th, 2011 by Alison
Read 2 Comments - Add Your Own »
Walking into a bakery and choosing anything from the case is no big deal for most people, but for the first time ever in my soon-to-be 7 year old daughter's life, she was able to do just that last Saturday. Sensitive Sweets, located in Orange County, California, is a dedicated gluten-free and nut-free bakery that specializes in baked goods and custom cakes for people with food sensitivities or dietary restrictions.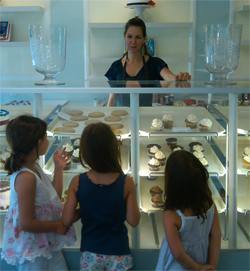 While there are gluten-free bakeries popping up here and there, most gluten-free baked goods contain dairy, nuts, eggs, soy or any combination of these most common allergens. Sensitive Sweets, which had its grand opening July 13, offers cookies, muffins, cupcakes, breads and cakes that are free of gluten, dairy, soy, eggs, and nuts.
You should see the cakes! Because we were there on a Saturday, we got to see a few of them being picked up. Those lucky kids! To get a fancy, bakery-made allergen-free cake is really a treat for kids that have never had one!
We treated ourselves to sugar cookies (my daughter's favorite), chocolate and vanilla cupcakes, cinnamon bread (great, soft texture), and a lemon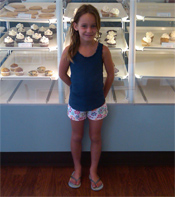 blackberry cupcake (my favorite). I asked my daughter what she liked about the bakery, and she said, "that it was gluten-free, and e-free and n-free and d-free."
I would like to thank Melanie, the owner and head baker, who started the bakery because of her own experience with her two sons. The bakery is located in Fountain Valley, which is nowhere near where I live, but luckily close to relatives who we visit!
For more information about Sensitive Sweets, go their website or Facebook page.