Celebrating nine years gluten-free and happy holidays to you!
Posted on December 20th, 2011 by Alison
Read 3 Comments - Add Your Own »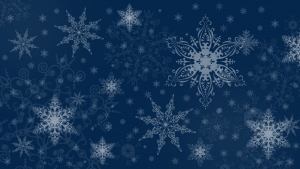 On December 28, 2002 I received a diagnosis of celiac disease and began eating gluten-free. I could never have imagined how that diagnosis would change my health or the course of my life. I knew soon after that I needed to share this information, and I turned to the web.
This blog has been been visited by over a half a million different people over the years — that's amazing to me! I have been able to help people find a diagnosis when their doctors failed them. I have been able to guide people in how to live gluten-free. Because my own daughter was diagnosed with severe food allergies, I have commiserated and shared advice with other allergy moms. I have gotten strength and support from my readers through their comments, emails and phone calls. I so appreciate your thoughts.
Thank you to everyone who continues to support me in my quest to educate and provide support. I don't look at my diagnosis as a curse. Instead, I am thankful to have discovered a healthy way to live. Happy Holidays to you all!