Gluten Intolerance Group of Marin March 2013 Meeting
Posted on February 12th, 2013 by Alison
ADD A COMMENT »

Beyond Gluten: Identifying and Living With Multiple Food Reactions
Our next meeting of the Gluten Intolerance Group of Marin will take place on Monday, March 4th at 7:00.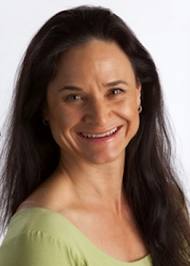 Has being gluten-free solved all your problems? If not, you may be experiencing cross-reactivity with other foods or you may have multiple food sensitivities or both! Did you know that foods other than gluten can create antibodies against gluten even though you are gluten free? This could be one reason why you still don't feel well even though you are vigilant about your gluten free diet.
Come and learn about how foods in addition to gluten may be affecting you or your kids and how to live more easily with multiple food intolerance. Our presenters
are our Co-Leaders Sheila Wagner PT, CN and Alison St. Sure who welcome your questions and input!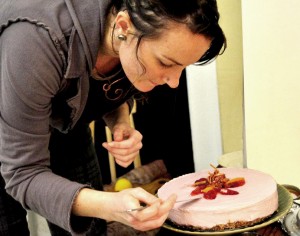 Also joining us at this meeting will be Natalia Barr from Barr Necessities, offering a variety of organic and seasonal products that are entirely gluten-free, some of which are grain-free and sugar-free as well. Barr Necessities sources high quality ingredients to serve those with food allergies with products that not only meet their dietary guidelines- but satisfy their taste buds in a delicious and guilt-free manner. This product line stands out with its use of bold flavors, wholesome ingredients, and a very apparent artisanal quality. By using low glycemic sweeteners such as raw coconut nectar and high quality oils such as olive and grape seed, Barr Necessities strikes an uncommon, but sought after, balance: healthful decadence.
Please welcome Natalia Barr to our meeting and enjoy sampling and purchasing from some of her most popular items:
Italian Herb Almond Flatbread (grain free)
Cherry Chocolate Vegan It'sa Meal (grain & sugar free)
Raisin Walnut Vegan It'sa Meal (grain & sugar free)
Turkish Coffee Biscotti
Triple Ginger Lemon Pear Muffins
We will also be providing gluten-free samples from several other manufacturers as well.
You can RSVP here or on our Facebook page. RSVPs help us plan logistically for the meeting, but if you haven't RSVP'd, please come anyway! You are always welcome.
Please let your gluten free friends and family know about this fun event. The meeting is free; however, we appreciate a donation of $5 or more to cover the costs of renting the meeting room, printing the handouts, etc.
Whether you have celiac disease, gluten sensitivity, or are learning more about gluten free living for yourself, family or friends, we welcome you to the GIG of Marin. New members, friends, and loved ones are always welcome.
The Gluten Intolerance Group of Marin will meet:
Monday, March 4

7:00 to 9:00pm

Community Room at Corte Madera Town Center (upstairs at PF Chang's end) 770 Tamalpais Dr. Suite 201, Corte Madera, CA, 94925
We look forward to seeing you!