Baking a Difference Gluten-Free Baking Class July 12, 2014
Posted on June 21st, 2014 by Alison
Read 2 Comments - Add Your Own »
Baking a Difference Gluten-Free Baking Master Class
a fundraiser for GIG of Marin
Saturday, July 12
11 am to 4 pm
at a gorgeous private kitchen in Tiburon, CA
Purchase tickets ($200 donation)
Space is limited!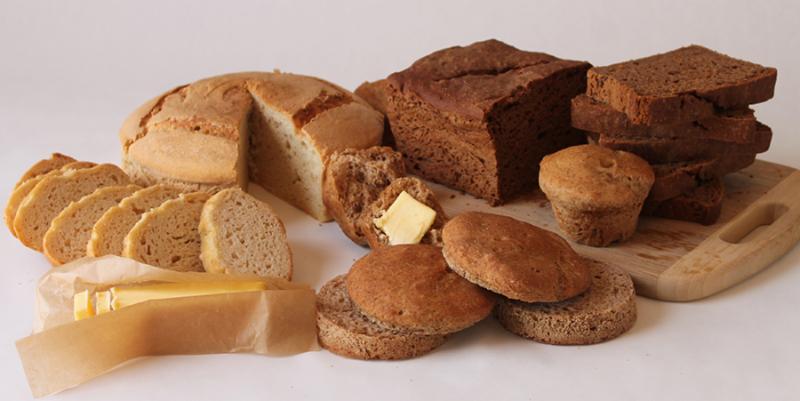 The Gluten Intolerance Group of Marin is delighted to offer you the chance to delve deep into the secrets of successful gluten-free baking with master baker and recipe developer, Jeffrey Larsen.
Take the mystery out of gluten-free baking and learn how to make satisfying bread and pizza at home while connecting with a sought-after teacher and a small group of others who share your interest in all things gluten-free.
Only 11 tickets will be sold for this exclusive chance to learn hands-on how to make bread and pizza, the gluten-free items that frustrate people most.
Jeffery will lead you step-by-step through the recipes he's spent years perfecting; recipes that create bread and pizza you will be proud to serve to anyone (without using xanthan or guar gums, additives you'll find in most store-bought GF items but which can cause allergic reactions for many people).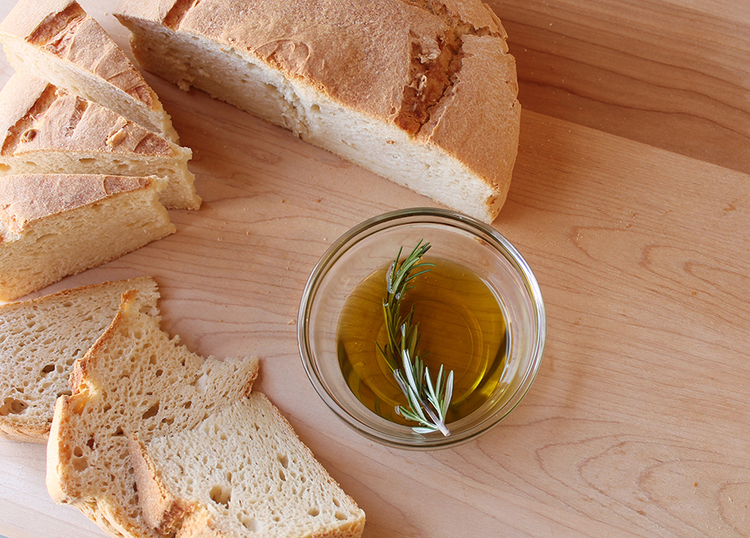 Highlights will include:
Comprehensive review of gluten-free baking – flour varieties, baking techniques and tips, setting up a gluten-free kitchen
Demonstration and hands-on instructions on how to make

whole grain bread plus dinner rolls, hamburger buns and hot dog buns
rye bread created in a bread maker
everyday bread – an easy weeknight bread made with baking soda (no yeast)
pizza and focaccia – deep dish and thin crust
crackers and breadsticks
scones and biscuits

Tastings and special instructions on converting your favorite recipes
After your in-depth hands-on class, you will leave with 11 recipes for the items you've made and tasted (recipes for breads, pizza, biscuits, scones and crackers–not available any where else) and a folder full of baking techniques, resources, tools and simple ideas for recipe conversion that Jeffrey has perfected over years of experimentation.
Bring your apron and a notebook and get ready to gain a new understanding of gluten-free baking that you can put to work in your own kitchen! Your whole family will enjoy these recipes and no one will miss the gluten-filled stuff.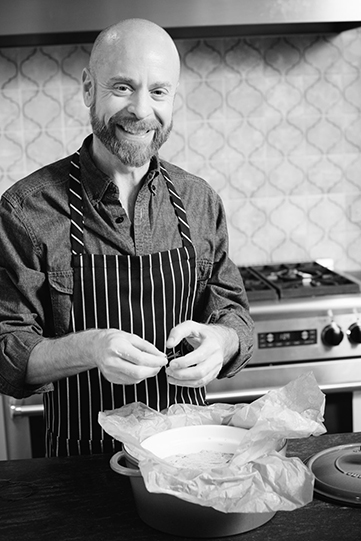 Jeffrey Larsen is a food stylist, recipe developer, pastry chef and cooking instructor, specializing in allergen free cooking and baking. He served as a stylist on nine books for Williams-Sonoma and on almost every issue of Sunset Magazine for the last 10 years. His allergen-free journey started when he began developing recipes for his dairy- and gluten-intolerant mother 11 years ago. Jeffrey gave himself a head start when he discovered that he is also gluten and dairy intolerant. In addition to teaching, Jeffrey now consults with individuals and businesses on developing menus and products and creating allergen free kitchens. Recent styling projects include: a gluten-free baking book, Flourless, by Nicole Spiridakis, to be released August 12th and a gluten-free baking book for Williams-Sonoma, Gluten Free Baking, by Kristine Kidd to be released January, 2015.
Please join us for this unique opportunity to develop your gluten-free baking skills with master baker Jeffrey Larsen!
Note: Jeffrey is generously donating his time and talent to GIG of Marin, so that we can continue to provide education and resources to those who need our support.