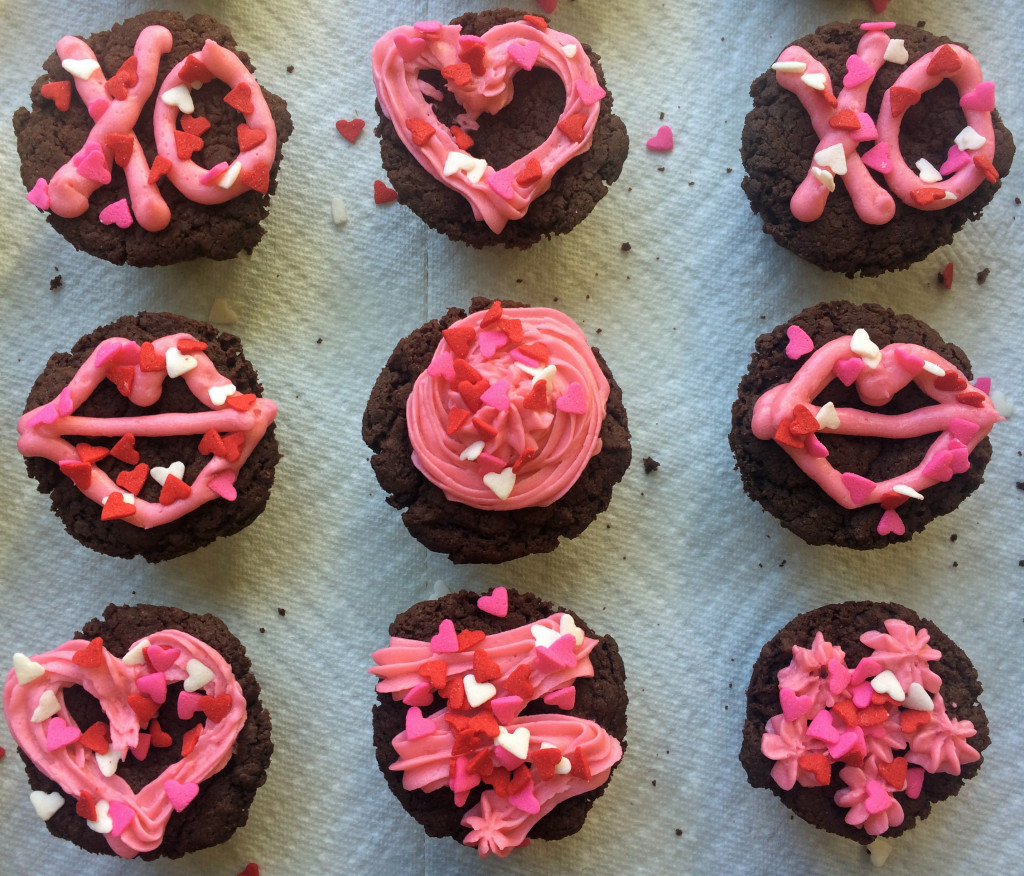 These gluten-free, dairy-free, egg-free, nut-free treats are easy to make for Valentine's Day and your kids will have fun decorating them too! Everyone will love the dark chocolate taste!
This is all you do:
Use Pamela's Chocolate Brownie Mix (or your favorite gluten-free brownie mix). I make the basic recipe using egg replacer. I like to use coconut oil where it calls for oil, which you have to melt first before you mix into the batter. (Note: Pamela's Brownie Mix does have a warning that the chocolate chunks may contain traces of milk, so not suitable for someone with a severe dairy allergy.)
Spoon into mini-muffin tins and bake until you no longer see oil top of the brownies — it took around 12 minutes for mine. You don't want to overbake but you don't want it to have pools of oil on the top either. Let them cool for a little while before you try to remove them from the tin.
After removing them and cooling completely, use a piping bag and tips to pipe frosting in different shapes. Put the sprinkles on as you go, before the frosting hardens.
That's it! They look pretty and are yummy too.
One bag yields about 20 brownie bites.
Happy Valentine's Day!