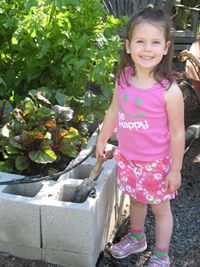 I grew up eating healthy. My parents and grandparents had vegetable gardens, and I became accustomed to eating whole tomatoes picked off the vine, slices of lemon cucumbers with a sprinkle of salt, even sweet ears of corn from my grandparents' rows of stalks. My mom was a good cook and I don't remember ever not wanting to eat what was on the table. I believe healthy eating habits start early. I know I am lucky that my family was able to sit down to dinner together almost every night to eat a delicious balanced meal, and that my parents made it a priority. I strive to do this now for my family.
Now you'd think I would have been a label-reader all my life, making certain that I was eating healthy. Nope…
To find out why I became a label-reader, read the rest of my article on the Attune Foods blog!