When I thought of how to make gluten-free brownie bites one day, I couldn't believe I hadn't thought of it earlier. So simple, and so useful! These are also egg-free, dairy-free and nut-free.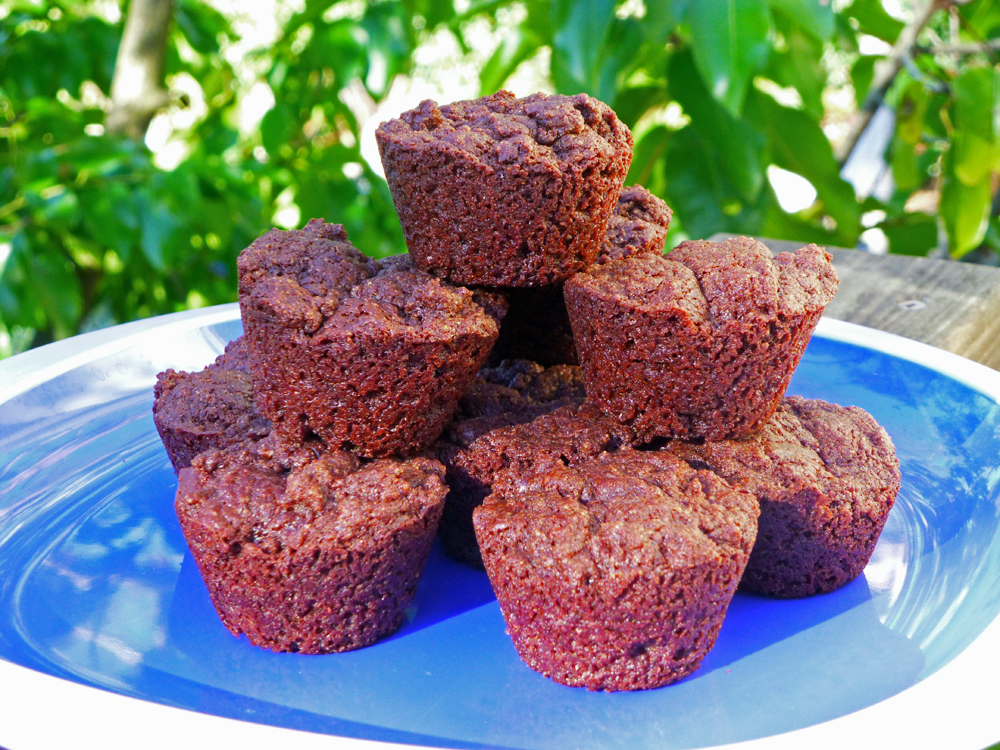 There's really no recipe here, but instead, an idea. All you need is a mini-muffin pan (I use this one) and a gluten-free brownie mix that you like. Because my daughter also has egg allergies, I need to make them egg-free. The mix I have been using for years is Pamela's Brownie Mix, which has a "Fudgiest Brownie" recipe the bag – the only thing you add is oil and water. Sometimes cooking without eggs or with egg replacer can result in a batter that seems undercooked or takes a lot longer to cook, but because these are made in a mini-muffin tin, they get baked through very nicely.
Tip for Allergy Moms: These brownie bites can also be used as mini-cupcakes – just add frosting and sprinkles. These freeze well, so make extra and store them for a later date. Easy last-minute treat!
Tip for Valentine's Day:Â  Use a heart-shaped mini muffin pan to make heart brownie bites for Valentine's Day. Make sure to smooth the batter in each one as much as possible, and don't fill to the top so that it bakes flatter. Top cooled brownies with pink frosting and colorful sprinkles! (I just ordered this Wilton Silicone heart mini-muffin pan.)
Which brownie mix to use?
There are many, many (many!) gluten-free brownie mixes on the market, so take your pick (most of these are linked to Amazon in case you can't find them where you live). After compiling this list, I was shocked at how many there are! I have not taste-tested these, so you will have to make decisions based on your own taste, ingredient preference, price and availability.
Which mix is your favorite? Your 2 cents is welcome here!