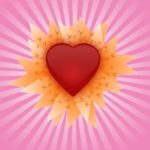 I've hit a big milestone today! I feel mature, womanly, but not over-the-hill at all! I am truly happy and thankful for all I have on my 40th birthday and I feel a lot of love coming my way. This blog is the only diary I have, so I thought I would write down 40 things I'm grateful for (in no particular order — just the way they came out of my head). Here goes…
I am grateful for:
my health!
my beautiful daughter Maxine, who is sensitive and determined and challenges me and will be my friend for life
my beautiful daughter Annie, who loves to hug and makes me laugh every day and drives me crazy
my husband, who believes in me and supports my passion and who at age 40 himself has become an even better man (and who will think this is an embarrassingly sappy and corny post, so please don't tell him about it!)
my mom, who is also my friend and teacher and motivator, and who still picks me up if I have fallen down
my dad, who is still my daddy and my doctor
my sister, who is still as accepting and easy to talk to as she ever was, and who is a mom I admire
being diagnosed with celiac disease before I had children
my grandmother who is 97 and has the most amazing memory of anyone in our family
my children having close relationships with all of their grandparents, and two great grandparents
my open and honest and loving relationship with my mother-in-law, who has made my birthday weekend possible — BIG points MIL!
my father-in-law, who always makes sure everyone is okay
varicose vein removal (haven't done it yet)
sports, and that I was raised playing them
the fact that cell phones and little video cameras and You Tube didn't exist when I was in high school and college
not getting married too young
never having to face a major tragedy (knock knock knock on wood)
this blog
my wonderful old friends, including one who flew from Miami to California to stand next to me at a conference all day, just so she could spend time with me on my birthday weekend
my "new" friends who are already feeling like old ones
my blogger friends, who inspire me with their knowledge about food and living healthy lives, and whom I've even met in real life!
the people who read this blog and share their stories, which keep me going
straightening irons, which were not available for so many years of my life that I really needed them! The hours I could have saved! We had crimping irons instead!
being able to afford organic, gluten-free, allergen-free food (I really feel for those who cannot — everyone should have access to healthy food)
good teachers
good doctors
good tv shows
cozy beds
flip-flops becoming acceptable footwear
learning to speak Spanish
a large extended family that gets together on the holidays
a home
having wild and crazy times to look back on
still planning on having wild and crazy times in the future, just a little less crazy and wild!
being raised and living in an open-minded place
seeing other cultures and learning to appreciate what I have
people who make the hard decisions
people who make me laugh
kissing my children goodnight
my health. again.
Thank you to everyone who has made this a special birthday for me!