Flour Chylde Bakery in Novato, California has gone completely gluten-free. They are not a new bakery — in fact, they have been baking gluten-free tortes for 12 years, but the bakery itself was not exclusively gluten-free. 'Til now!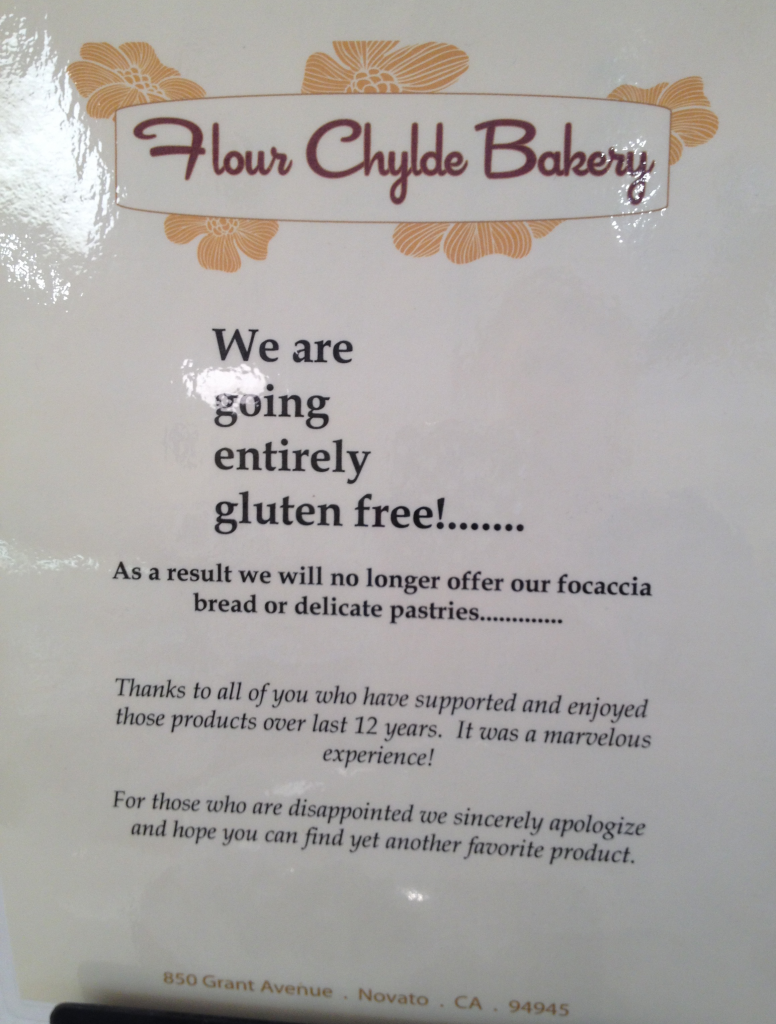 I visited the cafe yesterday, brought my computer to do some work, and ordered a sandwich. I felt like a completely normal person! I had the Turkey & Brie sandwich, which has dried cranberries, Italian vinaigrette and Dijon mustard. It was delicious, although I would
have preferred more filling in the sandwich. With a side salad it was $7, which I found very reasonable. They have a full sandwich menu, including breakfast sandwiches, veggie sandwiches and a BLT. Or you can take one of their bread selections home with you.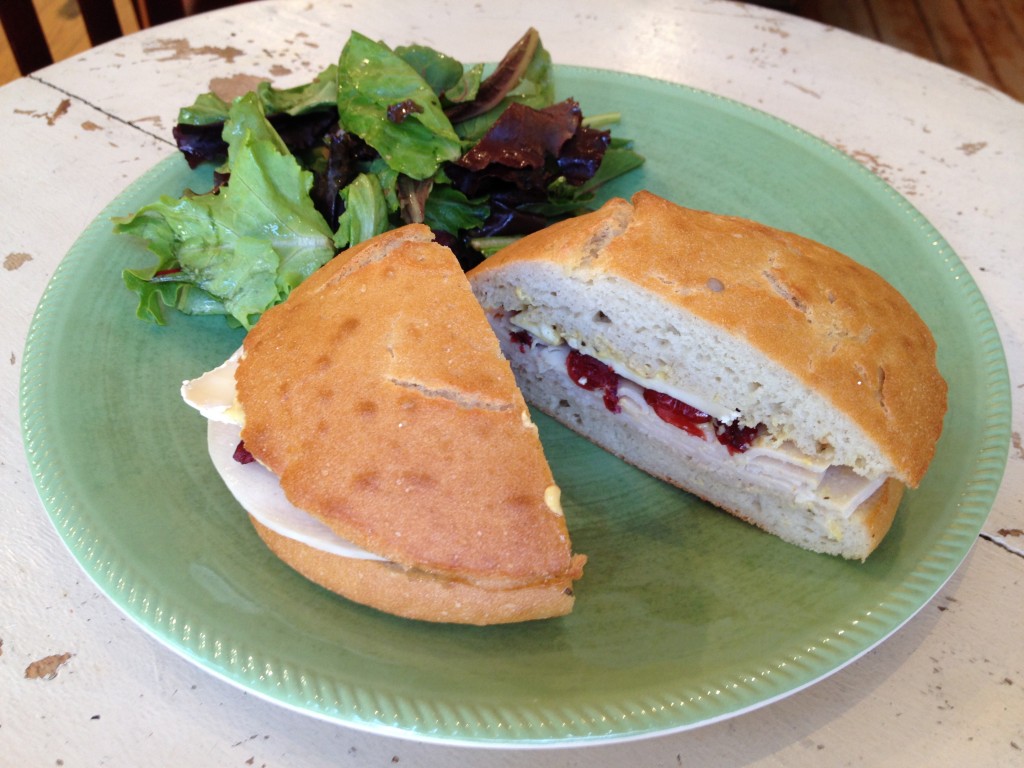 The bakery case holds all kinds of gluten-free goodies: tortes, scones, fritters, turnovers, cookies and muffins. I couldn't resist getting one of my favorite tortes, Rapture. It is a combination of their Linzer Torte (also delicious) and the Chocolate Torte (so rich!)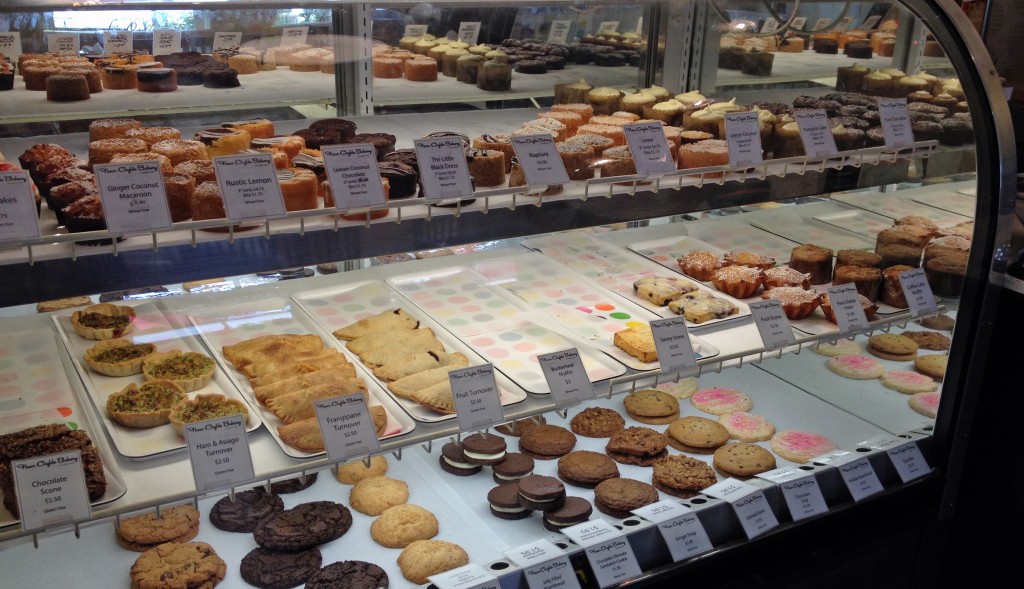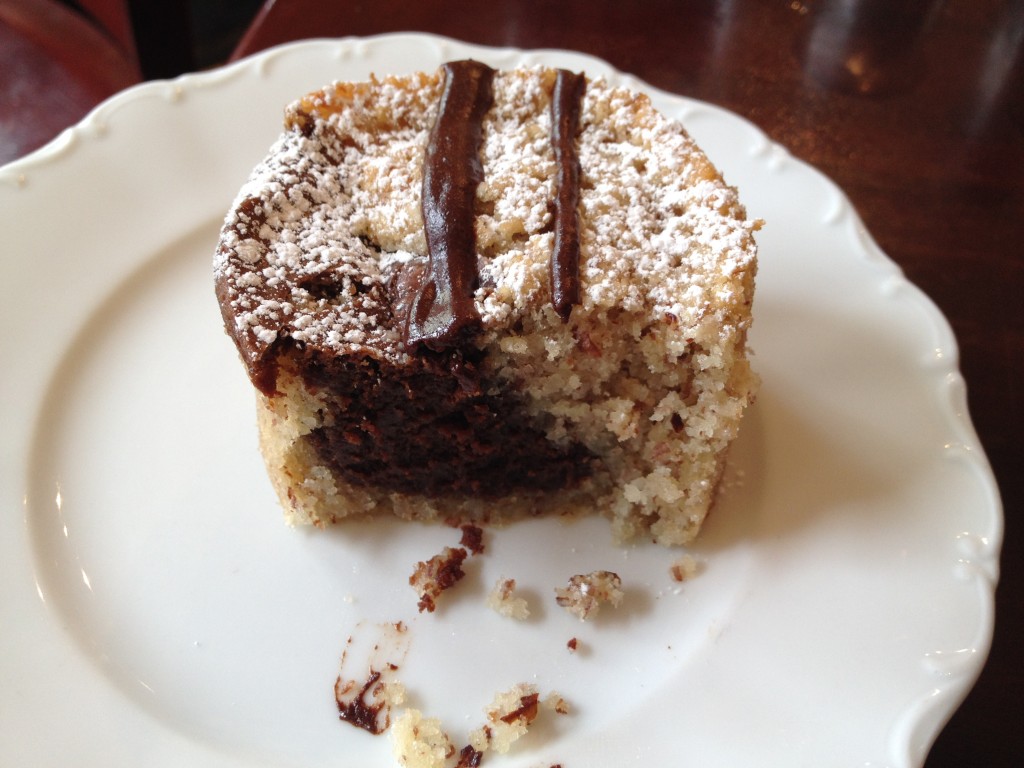 Full-size cakes and tortes are also available. The take-away menu lists double-layer frosted cakes — Rustic Vanilla, Chocolate Devil's Food, Red Velvet and Pumpkin. There is a large selection of tortes, both small and full-size.
If you can't get to their cafe, you can find them at one of the many Bay Area farmers' markets – to see which ones they participate in, please see their Farmers' Market listing.