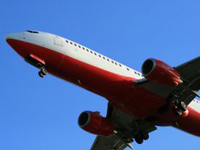 I just got back from a family vacation and though the summer is already half over, I thought someone out there may still benefit from some travel tips for traveling with gluten intolerance or with food allergies…
When planning a vacation, rather than start with what to pack?, start with what's my destination? Where you are going will determine how you are getting there and finally, what you need to bring.
THE DESTINATION
kitchen?

Where are you staying? Is it a tent, condo, hotel room, someone's house? Ideally it would be somewhere with a kitchen. There are hotels that offer kitchens, so if you are really worried about the food that you will be able to eat, you might seek out this type of hotel (Marriott Residence Inns are one example, but there are others, and even some upscale hotels offer kitchens). Timeshares and condos have kitchens, but if this is not an option, there are some small adjustments you can make to turn any hotel room into a pseudo-kitchen.
If staying in a hotel room, the first thing to do is call and see if there is a refrigerator in the room. Most hotel rooms are equipped with a mini-frig or mini-bar. If there is not one in the room, request one. Explain your situation and perhaps they will be able to put one in the room for you. Also, ask if they have a microwave and/or toaster that you can use in the room. We did this on the last trip and were told that they do not have them in the rooms, but the woman on the phone suggested we buy a microwave or toaster when we got there. My mother-in-law had a better idea: she bought a small cheap toaster and packed it in her suitcase. (It was so inexpensive, we didn't even bother to pack it back home.) That toaster and a small frig made it possible for us to have a bit of breakfast every morning (we saved a lot of money too!) — more on that later.
driving
If you are driving to your destination, you can bring more items in your car, like a microwave, or a thermo-electric cooler. This is a cooler that plugs into an outlet to stay cool (car adapters also available). No wasted space on ice! This makes a good frig in a hotel room, or helps keep your safe food away from everyone else's at a friend's weekend house (no worries about someone's knife in your butter!)
shopping
What kind of grocery stores are at or near your destination? Do a search ahead of time to see if your shopping can be done there, rather than bringing everything with you. If there are special items you need, call the store ahead of time to see if they carry them. Perhaps they can even pack you a bag and hold it for you. If you plan to do your shopping there, plan the time you will go and make it a priority. If you don't, it will be harder to find time during the vacation.
care package
No grocery stores where you are going? Don't feel like lugging it all? How about mailing some food to yourself? Think of it as a care package! You will be so happy to find all your safe foods waiting for you! With airlines charging for bags these days, it might even be more economical to do it this way. You just need to plan ahead! If traveling abroad, be careful of customs restrictions.
dining out
If you are going to be dining out, try reading blogs (like this one!) that are located in the area to which you are traveling. Often they will discuss restaurants, bakeries or stores where they have found a safe meal. Online support groups or local support groups can also be good resources. Support organizations in other countries can be helpful also. Gluten Free Passport has a list of global celiac organizations.
If traveling to a foreign country, don't forget your dining cards translated into another language. Check out Triumph Dining Cards or SelectWisely Food and Travel translation cards. Food Allergy Buddy provides free cards you print yourself and CeliacTravel.com also provides free translation cards and an iPhone application. More applications are available and coming out for smartphones — do a search for your particular smartphone.
GETTING THERE
byof

Once you have determined your destination, how are you getting there? The number one rule for travel is BYOF — Bring Your Own Food. You just can't go wrong with this option. For every plane trip, I get up early and make sandwiches on gluten-free bread. I pack them in a soft little cooler with an ice pack. I also bring lots of dry snacks like chips, crackers, dried fruit, beef jerky, cereal, bars — these will also last if needed during the vacation or to save for the plane trip home. I bring a small box of rice milk for my little one (airlines allow passengers to bring milk for children — just let the security guards know). I also bring a few lollipops (either Yummy Earth or Dum-Dums for any child-bribing that needs to be done!)
airports
Airports can be a challenge, so think ahead! If you want or need to eat a meal there, you can actually look up which restaurants are located in each airport, and even which terminal. Just do a search on "Airport Name dining." For example, San Francisco Airport Dining. Knowing the restaurants ahead of time can help find a quick safe meal, or at least let you know that you need to bring something of your own. You can always buy chips, nuts and dried fruit at the news stores (if that works for your allergy).
airplanes
As airlines cut costs, it is unlikely that you are even having a "meal" on an airplane, unless you are in first class or are flying international. If you are having a meal, you can try requesting a gluten-free meal ahead of time, but there will be no guarantees that they will get it right! Some airlines are offering boxes of snack pack items as meals. On the way home from our last trip, we were short on food so my husband bought all three snack boxes, took out the gluten-free items in each and made his own assorted gluten-free snack box. Wasteful, yes. But he didn't go hungry!
automobiles
Going on a road trip? BYOF of course, and pack it in your cooler. If you need to make pit stops, research roadside restaurants ahead of time. Keep my page of fast food restaurant information and links handy. And don't forget that you can probably find a grocery store along the way.
WHAT TO PACK
Once you have figured out your destination and how you are getting there, you can decide what is necessary to bring with you.
As I mentioned before, on our vacation we were able to have a simple breakfast every morning with just the toaster we brought and the mini-frig in the hotel room. We either had a piece of toast or a bowl of cereal, and complemented it with fresh fruit or yogurt. Here is what I packed:
fresh bread, that I made before we left. I use Pamela's Bread Mix to make a loaf, I put it in a large plastic bag, and pack it in a children's shoe box in a suitcase. The shoe box is the perfect size and prevents the bread from getting smashed. (Grab one the next time you are at Target — they always have empty ones lying around.)
another loaf of frozen or refrigerated bread, like Udi's or Food for Life. I left it in the freezer until the morning we left and then stuck it in the suitcase. Because it was frozen, it didn't get smashed.
new jars of Sunbutter and Jelly. I packed these in a padded wine bottle carrier — it worked perfectly!
2 unopened boxes of gluten-free cereal
paper plates and bowls, and plastic spoons and knives. I should have packed a real knife for cutting the fresh bread.
rice milk (if you can drink regular milk, you can easily find it nearby, or ask room service)
coconut yogurt and dairy-free butter, packed in a cooler with ice pack
Redbridge gluten-free beer — okay, that wasn't for breakfast, but very refreshing later in the day! Pack carefully. We have never had problems bringing beer in our suitcase, even to Mexico (but they sure thought we were crazy!)
Even if you want to go out for breakfast and get eggs and bacon some mornings, it's nice to have the option of something simple. We liked that we didn't have to go out for breakfast. These things work as a snack later in the day too, especially for kids.
Enjoy the rest of the summer and happy travels!