Do you miss cheese? In my opinion, cheese is the hardest thing to replace if you are on a dairy-free or vegan diet. There are good non-dairy ice creams, yogurts, milk and butter replacements, but cheese is a challenge. I recently tried to two dairy-free and soy-free "cheeses" that I feel are worthy enough to write about.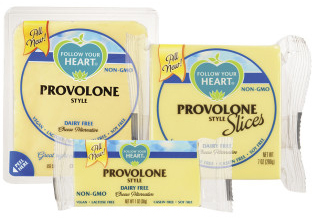 Follow Your Heart
Follow Your Heart's new soy-free vegan cheese in slices and blocks is so good that I ate a whole sandwich made with their Provolone slices at a recent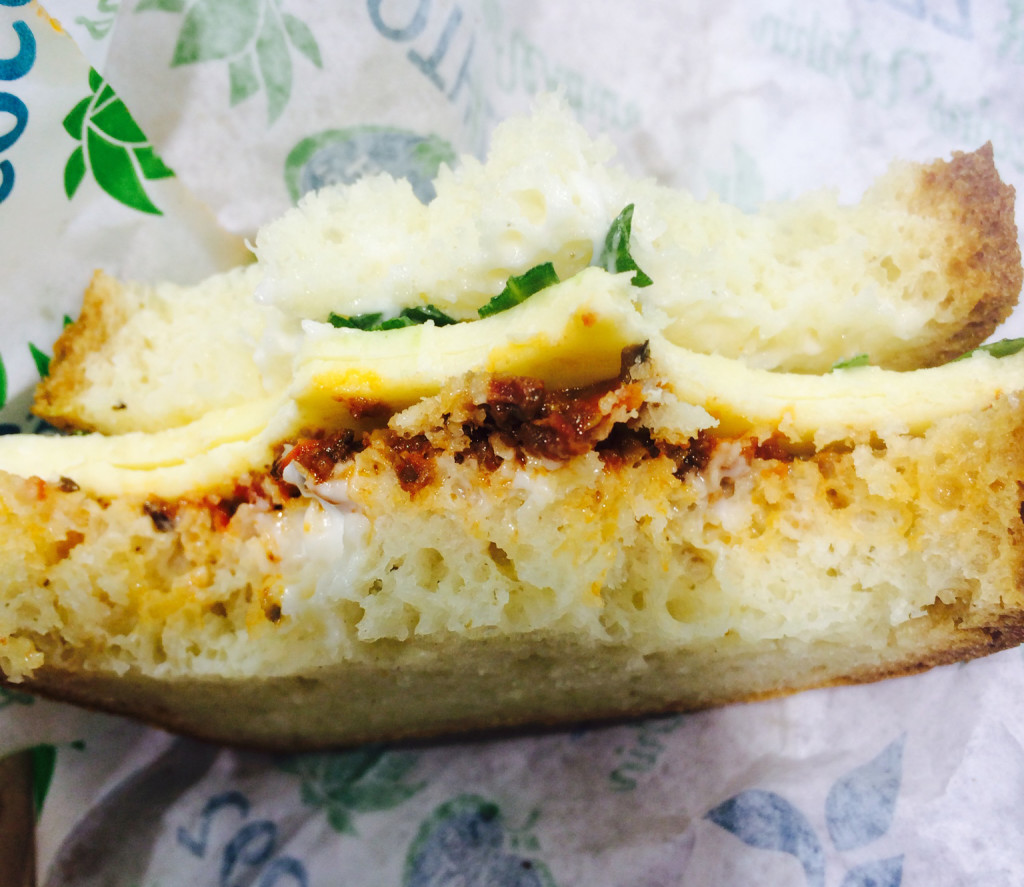 event. (The sandwich was made with a new gluten-free and vegan brioche bread that they are coming out with also!) This cheese has a great texture, whether melted or not, and does not have a strange aftertaste that I have found in other dairy-free cheeses. In fact, it actually tasted good!
The ingredients are not yet available on the web as of this writing (I will update when I have them), but the cheese is a coconut oil base. Four flavors will be available: Provolone, American, Mozzarella and Garden Herb.
Follow Your Heart is a brand that is available nationwide, so look for this new cheese in natural foods stores soon. You can also check their Store Locator to see which stores near you carry the brand.
Miyoko's Kitchen
Regular cheese is hard enough to replace, so who would think a dairy-free person could ever enjoy fancy cheese again? Miyoko's Kitchen, based in Fairfax, CA is changing people's minds about vegan cheese. Their "cultured nut product" flavors include Double Cream Garlic Sundried Tomato, Aged English Smoked Farmhouse, Mt. Vesuvius Black Ash and several more. All the cheeses have cashews as the base. The Aged English Farmhouse cheese ingredients are: Organic Cashews, Filtered Water, Organic Chickpea Miso (Organic Chickpeas, Organic Rice Koji, Sea Salt, Water, Koji Spores), Nutritional Yeast, Sea Salt, Cultures.
This cheese is pricey, and for now only available in stores in the San Francisco Bay Area or via mail-order, but remember, this is fancy cheese! I tried several flavors and each one was unique and delicious. I could imagine spreading it on a gluten-free cracker or a gluten-free baguette! These cheeses will definitely fill the void and would also make a great gift for a dairy-free or vegan friend!
Smile, and say "Cheese!"