Happy birthday to my girls and wow! gluten-free mermaid cakes!
Posted on August 23rd, 2009 by Alison
Read 5 Comments - Add Your Own »
My girls turn 5 and 3 this month and once again I have pulled off the double birthday party (one party per year is about all I can handle)! I have no right to complain or take complete credit since I had lots of help… thank you to both set of grandparents, and a special thank you to my mom who volunteered to make 2 gluten-free, dairy-free, egg-free, soy-free, nut-free birthday cakes! Oh, but that's not all — they also had to feature Ariel the mermaid as demanded requested by two very excited little girls.
Here are the birthday girls: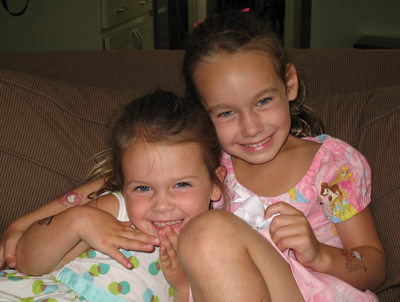 Here are the Ariel mermaid cakes (that's my older daughter's picture surrounded by red Ariel hair!) :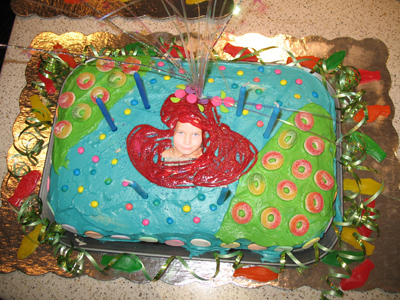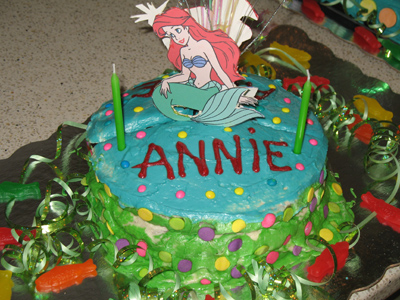 And here are the girls with their cakes: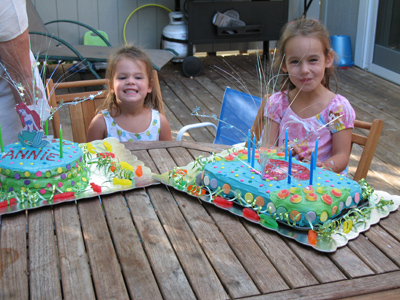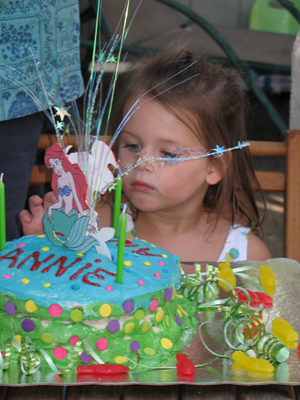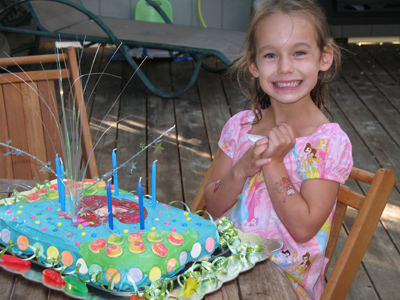 Happy birthday my darling girls! (And in case you're wondering, they really did have friends at the party even though it looks like they were the only 2 there! I swear!)
The cakes pictured were made using Pamela's Luscious Chocolate Cake Mix with the egg-free version (recipe on package). It always turns out moist and delicious!
Related articles: