Happy Gluten-Free New Year!
Posted on December 31st, 2009 by Alison
Read 3 Comments - Add Your Own »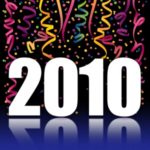 This December marked my 7th anniversary of being gluten-free. I was diagnosed with celiac disease in December of 2002 and I celebrate it as a life-changing and positive event in my life. Obviously I would prefer to not have celiac disease, but I choose to celebrate the date of my diagnosis because I feel lucky to have found the answer to my ill health.
I know many of you out there have had similar stories, and I wish you a wonderful GF new year: Great Friends, Great Family, Great Fun and Great Food (gf
of course)!
Happy New Year!
Alison