Gluten-Free Valentine's Chocolates
Posted on February 8th, 2014 by Alison
ADD A COMMENT »
Do you love someone (yourself included!) who can't eat gluten? Yes, flowers are nice and gluten-free, but sometimes a box of chocolates is just, well, delicious!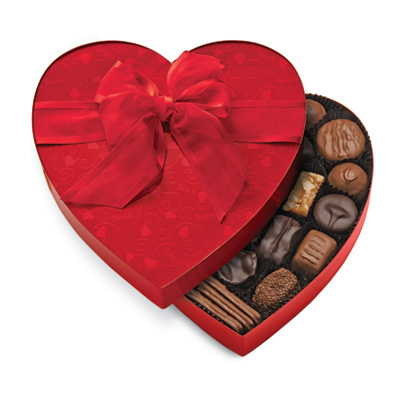 I have some good news and some bad news regarding the most popular brands of Valentine's Day chocolates. Do you have any more to add to this list?
Good News — Gluten-Free!
SEE'S CANDIES
See's Candies' new allergen list, as of January 1, 2014 states that "All See's products do not contain gluten." This is a change from the past, when some of their candies did contain gluten. I also confirmed this via phone. The allergen list also states which candies are nut-free, dairy-free, egg-free and soy-free. You can see their Valentine's Day products on their website and in stores.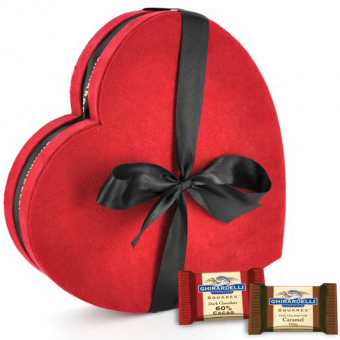 Pretty Good News — Gluten-Free Ingredients

GHIRARDELLI
Ghiradelli Chocolate also has an allergen list on their website. The good news is that according to the list, all of their chocolates are gluten-free except for the ones that contain "Crisp." However, they are all listed as Shared Equipment with gluten, so that is a decision you need to make depending on your sensitivity. (I eat Ghirardelli chocolate with no problem.) You can see their Valentine's Day offerings on their website and in stores.
RUSSELL STOVER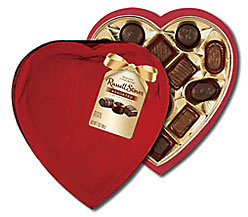 Russell Stover states on their website that "Most of our products do not contain gluten from added ingredients. Those that do contain wheat gluten, such as S'Mores and the Cookies and Cream Rabbit, clearly show the presence of wheat in the ingredient listings. However, please be aware that products containing wheat are produced on equipment that's also used to make our other products. So, we can't rule out the possibility of cross-contact, despite efforts to prevent it. Because of that possibility,
we do not declare any of our products to be gluten-free."
Bad News — NOT Gluten-Free!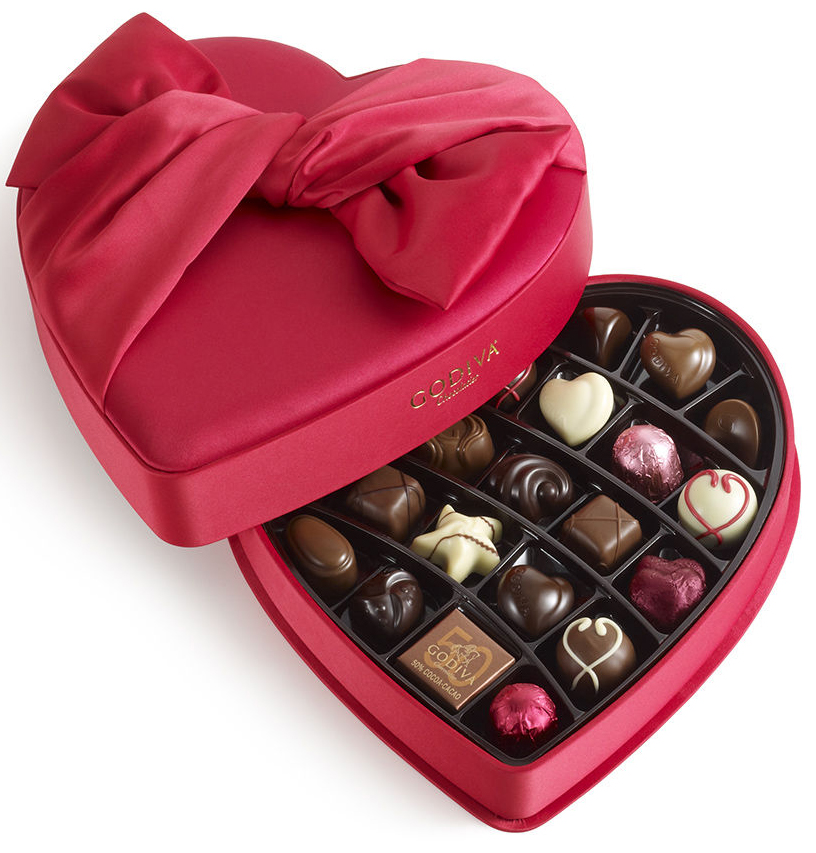 GODIVA
Godiva states: "ALL of our products including solid chocolate pieces may contain gluten. Any person with a gluten allergy should NOT consume ANY of our products." The same goes for nuts and dairy.