Gluten-free fig cookies – new from Pamela's! Enter to win!
Posted on March 4th, 2014 by Alison
Read 150 Comments - Add Your Own »
Did you grow up eating Fig Newtons? I did. They are one of those nostalgic cookies for me, like Nutter Butters and Circus Animal Cookies. I never did look at the ingredients panel until recently, and… yuck. Besides the fact that Fig Newtons are gluten-ous, they also contain high fructose corn syrup, artificial flavors, soybean oil (GMO) and partially hydrogenated cottonseed oil. Not what I want to be putting in my body or my children's bodies!
But I have exciting news! Pamela's Products has created a gluten-free version of fig cookies that is better-tasting and healthier than the original. They are called Figgies & Jammies and come in four flavors:Â Blueberry & Fig, Mission Fig, Strawberry & Fig, and Raspberry & Fig. If you miss the taste of those good ol' fig cookies because you are now gluten-free, or if you want better ingredients, you will be happy to have these.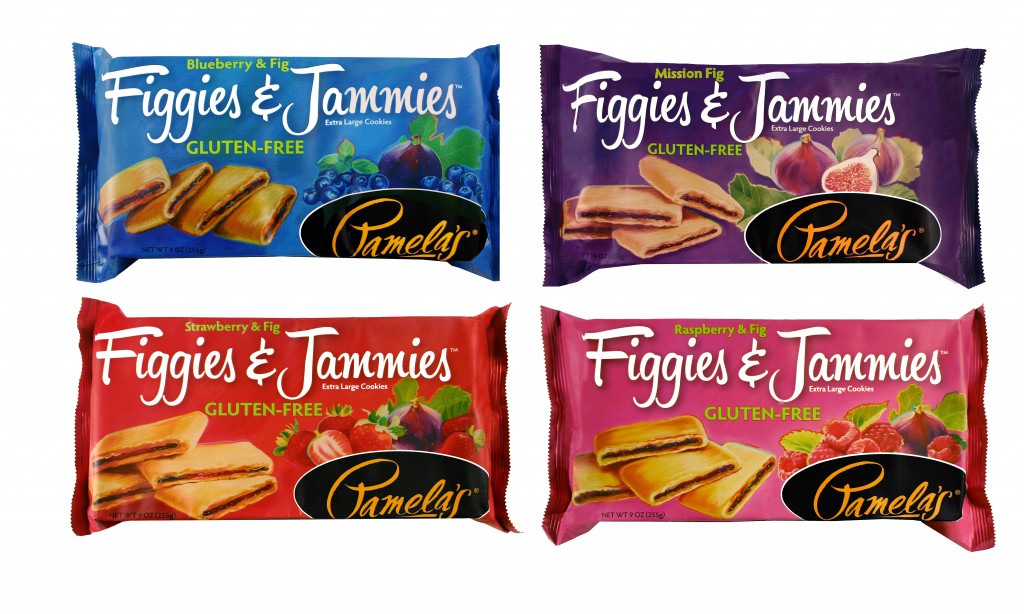 I like these cookies much better than the original — they are soft and full of flavor. And, they have no corn syrup, no artificial flavors or additives, and no hydrogenated oils or trans fats. I tested them on my kids, who have never had a Fig Newton in their lives and think the concept of fig in a cookie is disgusting… and they loved them! They will make a great lunchbox or after-school treat.
FIGGIES & JAMMIES GIVEAWAY!
They are not yet on store shelves, but will be soon. In the meantime, would you like to be one of the first to try them? Pamela's has agreed to give away the new Figgies & Jammies to three of my lucky readers! All you have to do is make a comment on this post answering the following two questions:
What type of cookie was your childhood favorite?
Which TWO flavors of Figgies & Jammies would you like to win? (Yes, you will win two packages of cookies!)
Contest will remain open until March 12, 2014 at 5:00 PST (I extended it). You may add extra comments for extra chances to win, telling me you shared the contest on Facebook or Twitter. Three winners will be randomly selected and I will contact you via email. Good luck!