Asian Box – Fresh Gluten-Free Asian Food
Posted on August 10th, 2014 by Alison
Comments Off

on Asian Box – Fresh Gluten-Free Asian Food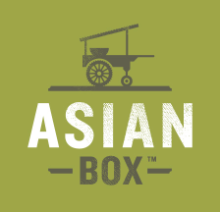 Asian Box is a new fast-casual restaurant offering made-to-order Asian street food inspired boxes made with high-quality, all-natural ingredients. It first opened in Palo Alto, CA, and now has locations in Mountain View, San Francisco, Burbank and Los Angeles. I had the chance to try the restaurant a few days ago, at their San Francisco location in the bottom of Macy's in Union Square. I loved it! And everything on the menu is gluten-free. EVERYTHING!
The concept is like Chipotle in that you get to pick what you want in your meal, step-by-step. Asian Box starts with the choice of Brown Rice, Jasmine Rice, Asian Salad or Chilled Rice Noodles (my favorite!) Then you choose a meat (chicken, pork or beef), or tofu, or shrimp. Each protein has its own special marinade or spice blend. Every box includes vegetables and then you pick your toppings, which include fresh bean sprouts, pickled vegetables, fresh jalapeno, scallion oil, crispy shallots, chopped peanuts, fresh herbs, fresh lime squeeze, and caramel egg (extra charge). I highly recommend just saying "All" and you won't be disappointed. Lastly, you choose your sauce — Tamarind Vinaigrette, Sriracha, Fish Sauce, Peanut Sauce, and a few more signature sauces. You can even choose more than one sauce.
I had the chilled rice noodles, beef (garlic and soy glazed), all toppings, and then I asked for two sauces on the side, the Tamarind Vinaigrette and the Peanut Sauce. Both were delicious. Everything was really light and fresh. The pictures I took are not great, but give you an idea of the meal you get. The first is my meal as described above. The second is my friend's — tofu with sriracha sauce. For a complete look at their menu, visit their website.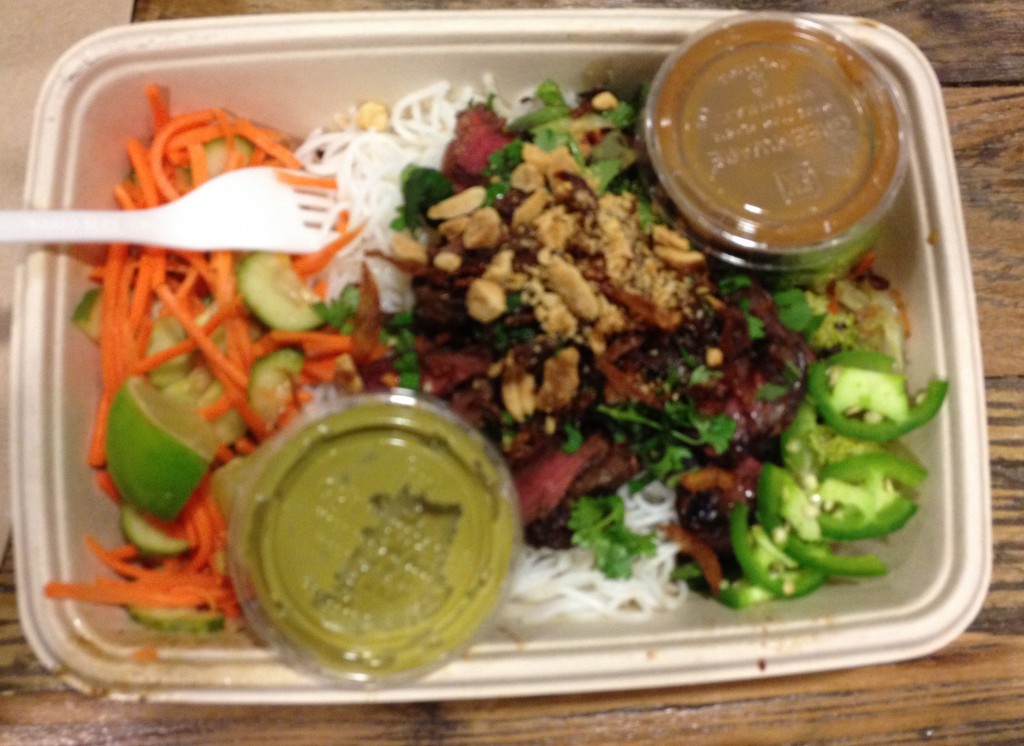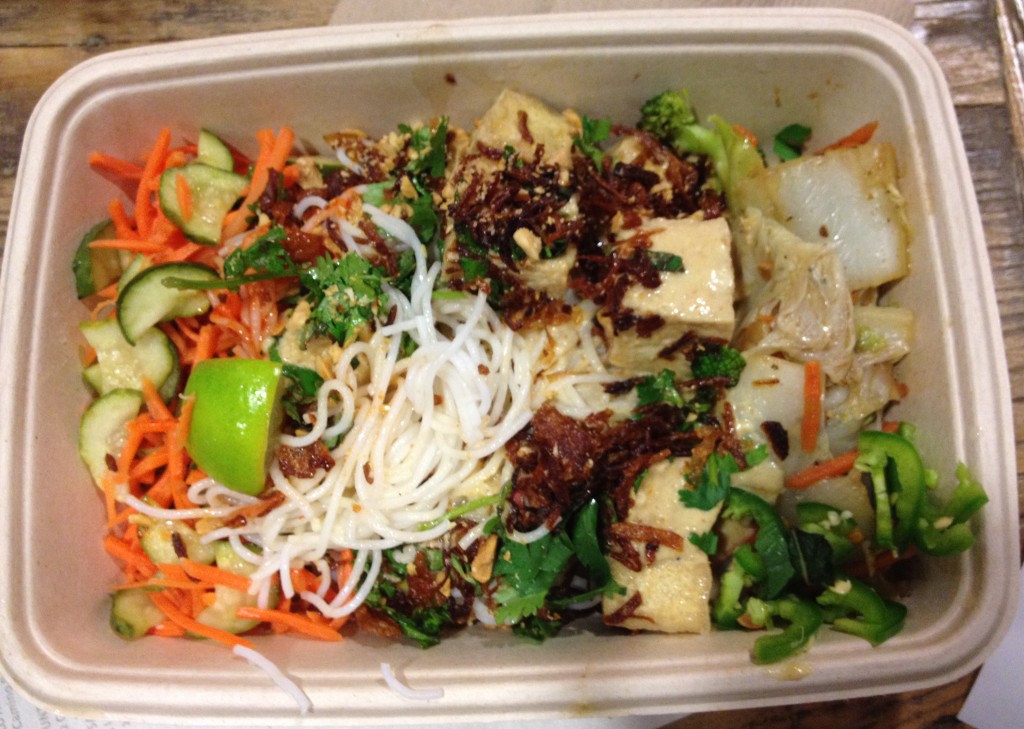 At "The Box", they make all that they can from scratch in their restaurants. They buy from local farmers whenever possible, they never cook anything that was raised with hormones, antibiotics or pesticides, and all of their packaging is compostable (with compost bins present in their restaurants).
Besides all these great things about the restaurant, and the tasty food, the best part is not having to wonder or ask about whether the ingredients are gluten-free! This is a rarity when it comes to Asian food, as wheat and soy sauce (which contains wheat) is used so commonly.
I encourage you to try Asian Box for a casual meal if you are in the vicinity of any of their locations in northern and southern California (there will be more opening soon, I'm sure). I wish they had a location closer to my house so I could eat here often!