Blaze Pizza for Gluten-Free and Food Allergies
Posted on January 17th, 2016 by Alison
Read 1 Comment - Add Your Own »
Most pizza places have gluten-free options these days — how things have changed from 2002 when I was diagnosed with celiac disease! I recently tried a new concept in pizza at Blaze Fast Fire'd Pizza, based in southern California. The name says it: this is pizza that bakes in a very hot oven for 180 seconds. The way you order your pizza is like Chipotle, an assembly line where you get to pick your ingredients as your pizza travels down the line. All pizzas are one size, a personal size, and The Build-Your-Own pizza is around $8.50 (depending on location). For that, you get to pick unlimited toppings, like applewood bacon, grilled chicken, pepperoni, artichokes, arugula, cherry tomatoes, chopped garlic, fresh basil, pineapple, sautéed onion, spinach, goat cheese, gorgonzola, ricotta, and pesto drizzle just to name some. You don't get charged per ingredient like most pizza places, but of course the gluten-free crust is $3 extra.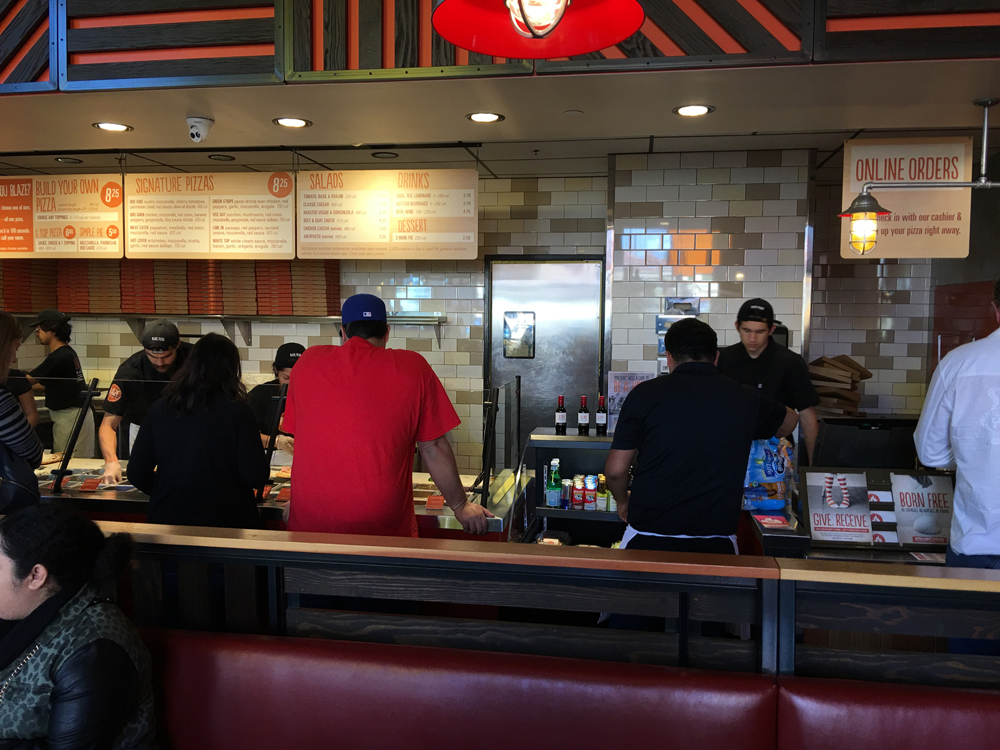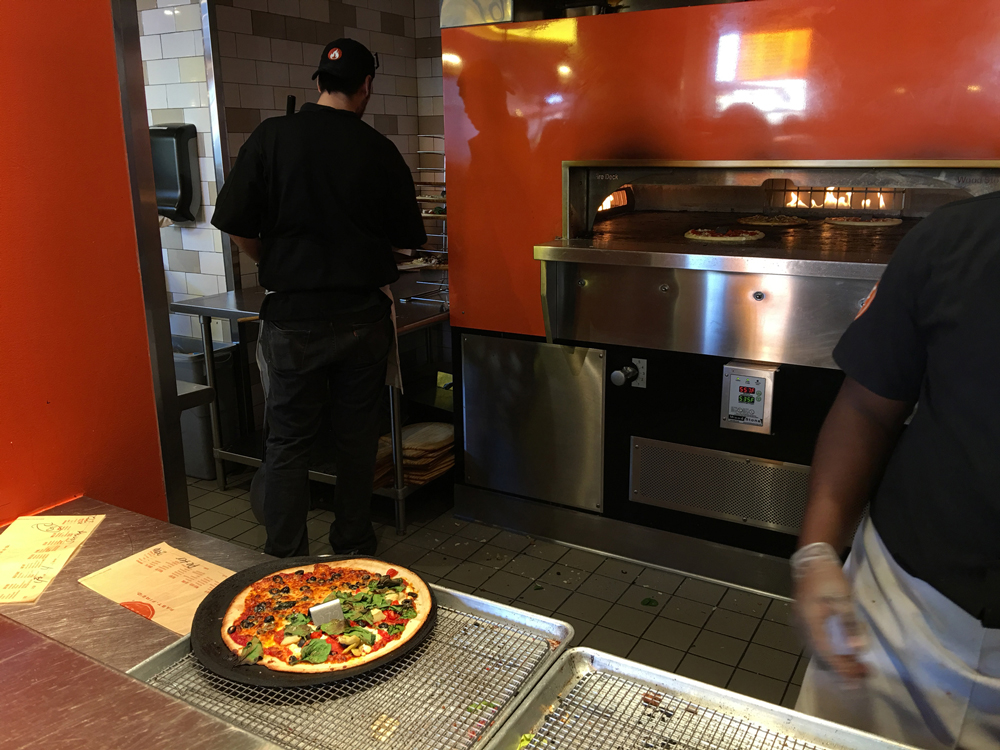 What is the gluten-free status of Blaze Pizza? On their website, they say "We work with wheat-based flour, and do not use a separate oven or press for our gluten-free dough. If you are highly sensitive to gluten, please consider your dining choices carefully." However, according to 2 different locations I spoke to, they do have separate dough presses for the gluten-free dough. In addition, each pizza is pressed onto its own baking disc, and when you order, they ask the severity and they will do a glove change and get sauce from a different area if requested.
To be honest, it was not the best gluten-free pizza crust I have tasted, but it was so nice to be able to go with mixed company (gluten-free and non-gluten-free) to a place where everyone could get what they wanted and it was safe — even for my daughter with multiple food allergies (the crust is also dairy-free and egg-free and they offer Daiya vegan cheese, and the only nuts in the restaurant are on one salad).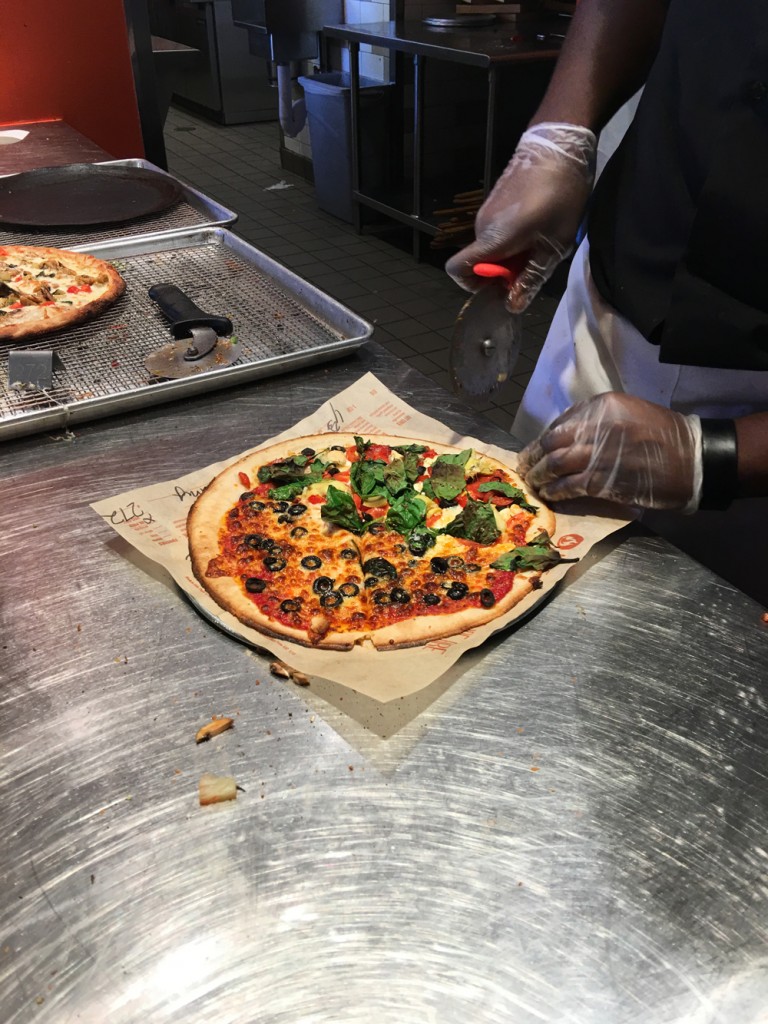 For more information, see:
Blaze locations
Blaze allergen info