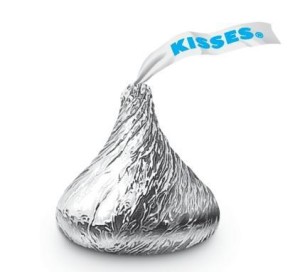 This Gluten-Free Halloween Candy Quick List 2015 includes candies that do not contain wheat or gluten as an ingredient, but in some cases there is a possibility of cross-contamination, so I have included the allergen statement if it mentions wheat or gluten.
For the complete listing of allergens and company statements see the Halloween Candy Ingredient Guide 2015 for Gluten & Food Allergies.
For a quick list of candies that are free of the top allergens, see the Allergen-Free Halloween Candy Quick List 2015.
For a list of natural and organic candies, see the Natural & Organic Halloween Candy List 2015.
To print this list, click on the Print icon above the title. (If you don't see the print icon, click on the title of the article first.)
Note: Please, as always, double check ingredients. This list is meant as a guide only.
NOTE for bloggers/organizations/media: Please do not reprint this list without my permission. Linking to it, however, is just fine and dandy! Printing is encouraged for personal use or for schools, etc. I appreciate your consideration of my work.
AIRHEADS
Airheads Bars, Mini-Bars, Big Bars

Package statement: "Manufactured in a facility that processes wheat flour" "Made in a facility that does not process nuts."

Airheads Bites
ALBERT'S
Halloween Iced Pops (orange with iced pumpkin, purple with iced witch)
ANGIE'S BOOMCHICKAPOP
Kettle Corn – Sweet & Salty
ANNABELLE'S
Big Hunk

Package statement: "made in a facility that uses milk, egg, tree nuts, wheat and peanuts"
BEE International
Zombee Candy Corn (in a tall tube with plastic pumpkin lid)
CE DE CANDY (Smarties)
Smarties, Giant Smarties, Mega Smarties, Theater Box Smarties, Candy Money, Love Hearts, Smarties in a Pouch, Tropical Smarties, X-TREME Sour Smarties, Easter Smarties, Smarties Parties, Smarties Double Lollies, Smarties Mega Lollies, Smarties Mega Tropical Lollies, Smarties Pops, Giant Smarties Pops, Smarties Creme
CONCORD CONFECTIONS