California Pizza Kitchen stops serving gluten-free pizza … for now
Posted on September 12th, 2011 by Alison
Read 2 Comments - Add Your Own »
Two months ago I reported that California Pizza Kitchen had started serving gluten-free pizza and mentioned that I hoped they were fully trained in how to safely serve the gluten-free diner. Since then, there has been a firestorm of angry comments, accusations and blog posts surrounding the safety of the pizza for those with celiac disease. (I was even accused on Twitter of "purposely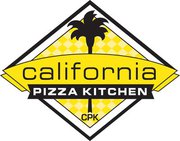 misinforming" my readers about CPK!) The crust itself was never the issue, but rather the practices of the individuals making the pizzas which led to cross-contamination. The training of the staff varied from store to store, according to gluten-free people who were sampling the crust all over the country.
Well, it seems that the complaints have resonated with California Pizza Kitchen, as they have now stopped serving the crust, according to their website (pointed out to me by a reader) and a phone call I made to their marketing department.
Here is the statement CPK has on their website regarding this issue:
"We sincerely appreciate the very valuable feedback we have received from our guests regarding our Gluten-Free pizza crust, which we have temporarily stopped serving in all of our restaurants. To assure our gluten-free guests that we are able to provide an enjoyable, safe dining experience, we are working closely with the Gluten Intolerance Group (GIG) to review our Gluten-Free pizza crust preparation processes, procedures and training materials. GIG's experts have inspected our kitchens and are in the process of providing us their feedback. Once the review process is completed and any recommended improvements are fully implemented, we will once again offer the Gluten-Free pizza crust."
Additionally on the phone I was told that it is still a goal of CPK to provide customers with a gluten-free crust option and they anticipate being able to do it — right this time — by the end of November. The marketing person I spoke with recommended that people follow California Pizza Kitchen on Facebook, Twitter or check back on their website for the re-launch of the gluten-free pizza crust.
I personally am pleased that they will still pursue the gluten-free crust and that they are working with GIG to make it safe for everyone.