Mariposa Baking Co. in San Francisco – Gluten-Free Goodness
Posted on March 10th, 2014 by Alison
Comments Off

on Mariposa Baking Co. in San Francisco – Gluten-Free Goodness
I can't believe it's been 6 years since I first wrote about Mariposa Baking Company At that time (2008), they were located only in Oakland, CA, and the next year made the move to a kiosk in the historic Ferry Building of San Francisco. Now they reside in a permanent spot in the Ferry Building, and with more room they can offer toasted bagels, sandwiches, and other gluten-free breakfast and lunch items in addition to an array of gluten-free baked goods.
On a beautiful day in February, I boarded the ferry in Larkspur, CA with my two daughters. We loved every minute of the ferry ride, with awesome views of the Golden Gate Bridge, Alcatraz, Angel Island and San Francisco. We arrived at The Ferry Building, which is known for its amazing food, offering Mexican, Vietnamese, Japanese, Italian and Americana, in addition to its gourmet meats, cheeses, oysters and other fresh foods.
We passed up these options, however, as some were gluten-ful, and I just didn't feel like asking so many questions (my daughter has multiple food allergies). That day was about spending time with my girls and not having to worry about a thing, so we headed straight for Mariposa Baking Company, where we could get great food and feel relaxed.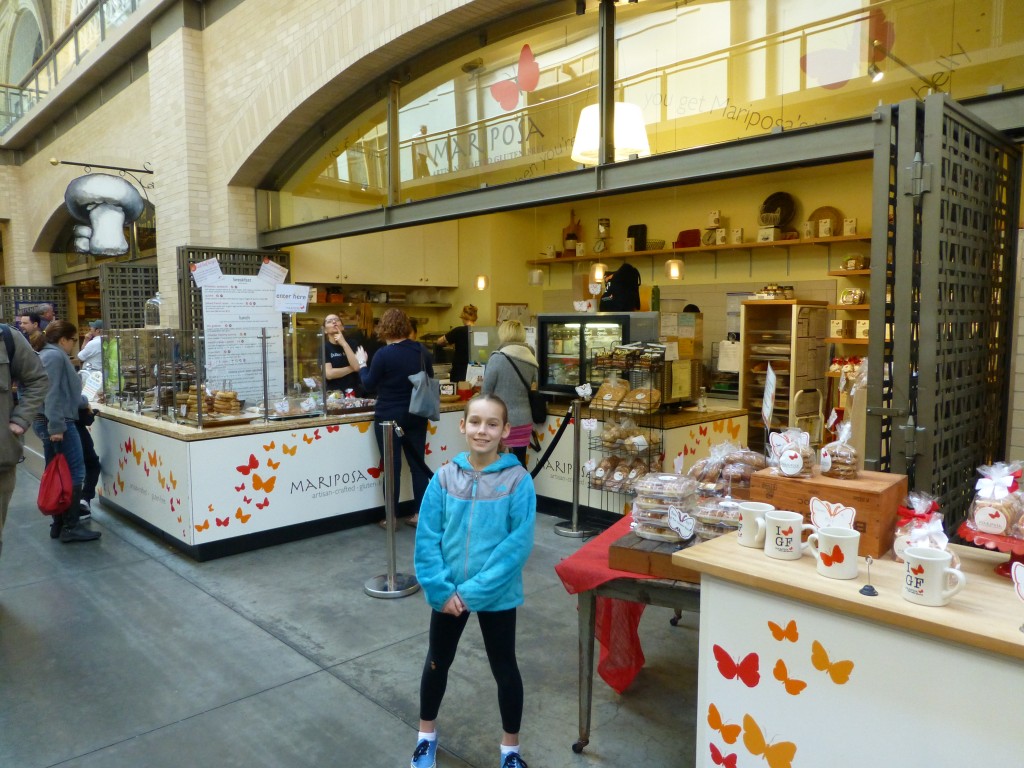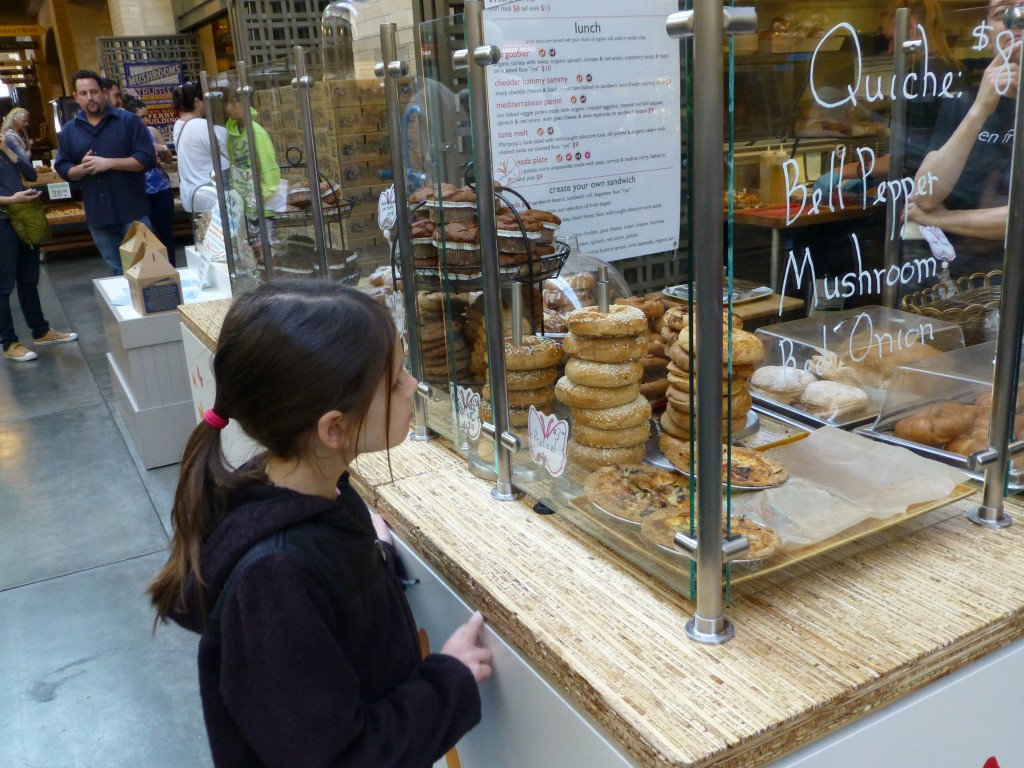 I ordered "the gobbler" sandwich: organic turkey with swiss, organic spinach, tomato and red onion, cranberry sauce, and mayo on toasted Faux "Rye" bread – 2 slices of bread from a round loaf of light bread with caraway seeds added. It came with a side salad and delicious croutons! I loved it! Other menu items were "cheddar hammy sammy,"
"mediterranean panini," "tuna melt," and "empanada plate." All are marked whether they are also vegan, dairy-free or nut-free. You can create your own sandwich if you prefer. One of my daughters ordered a toasted cheese sandwich and the other had a plain turkey sandwich, both on their Sandwich Bread, which is egg, dairy and nut-free.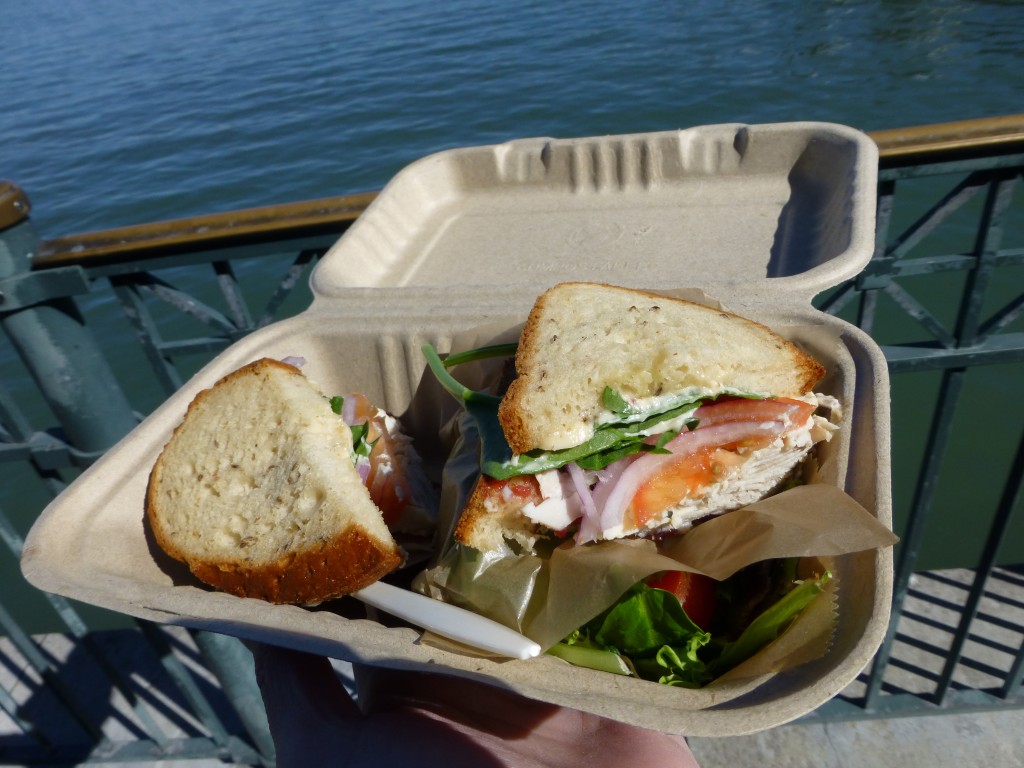 After lunch we walked to the new Exploratorium and then of course we had to return to Mariposa get treats and some items to take back home. We tried a few sweets and then purchased some loaves of bread — the Faux Rye was $7 per loaf and the Sandwich Bread was $6 per loaf, great prices for gluten-free bakery bread!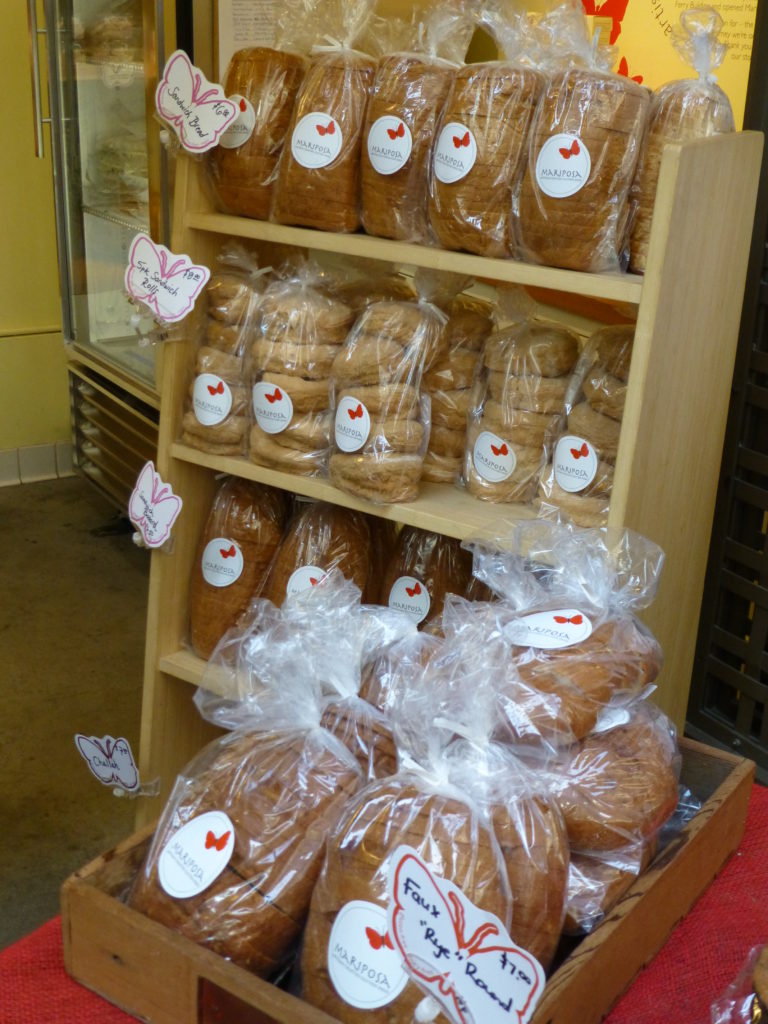 Whether you are visiting the Bay Area, or a native, I highly recommend my itinerary above, with a stop at Mariposa!