Get creative with gluten-free breadmaking
Posted on January 20th, 2011 by Alison
Read 10 Comments - Add Your Own »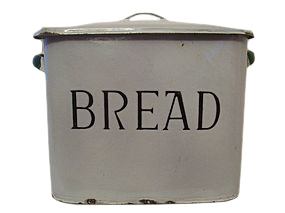 "Gluten-Free Bread"
For some, this term evokes some negative reactions, like:
"Brick"
"Hard to find"
"Too hard to make"
"Expensive"
"Tasteless"
"Only good if you toast it"
Now hold it right there, sister (or brother). I'm here to tell you that bread does not have to be sacrificed on a gluten-free diet. There are some very respectable, even good, gluten-free bread options out there now. Udi's, Rudi's and Canyon Bakehouse are some of the newest players in the gluten-free market and have put out breads, bagels, and hamburger buns that have good taste and texture.
I like these breads, and I buy them, but sometimes I want that homemade-bread taste and feel, and I love the smell of bread baking in my kitchen. You can have that too! If you are new to making your own gluten-free bread, I recommend using mixes first. Think about it — someone has done all the hard work for you by blending flours and testing recipes over and over again. Just because a bread mix is on the market doesn't necessarily mean it's great, but there are many that are. To read the basics of making gluten-free bread from a mix, read my article on How to make GF bread (I wrote this article in 2007, so the brands might be outdated, but the directions are all generally the same).
For those of you who are ready to go beyond the standard bread loaf, get creative by turning your bread into different shapes! It's amazing what a difference in texture changing the pan can make. For example, you can fill a muffin tin with the bread dough and make rolls. You can fill English muffin rings or mini springform pans to make hamburger buns. Use a baking sheet with sides to make focaccia.
Do you miss baguettes? You can purchase a french bread pan and make your own long skinny loaf, like my mom did in the pictures below — no, it's not going to magically taste like it came straight from Paris, but it's fun. And then, you can slice it to make rounds and toast if you want to use for hors d'oeuvres. Any bread mix should work!
So go for it! You might just discover the greatest thing since sliced bread.